One of the top options for both new and experienced traders is Huobi, currently the world's 5th largest crypto exchange by volume. Huobi has been around since 2013, so they're not some fly-by-night operation.
They offer over 250 cryptocurrency pairs for trading, from major coins like Bitcoin and Ethereum to smaller altcoins. The signup process is quick, and their platform is intuitive enough for beginners but has all the advanced features pro traders need.
Huobi is also known for its strong security and support for high-volume traders. If you're ready to jump into the exciting world of cryptocurrency, Huobi is a great place to start.
Do you want to learn more about this platform? Don't worry! We can help you. In this review, we'll share everything about the Houbi cryptocurrency exchange. So, let's dig into this article.
What Is Huobi Cryptocurrency Exchange?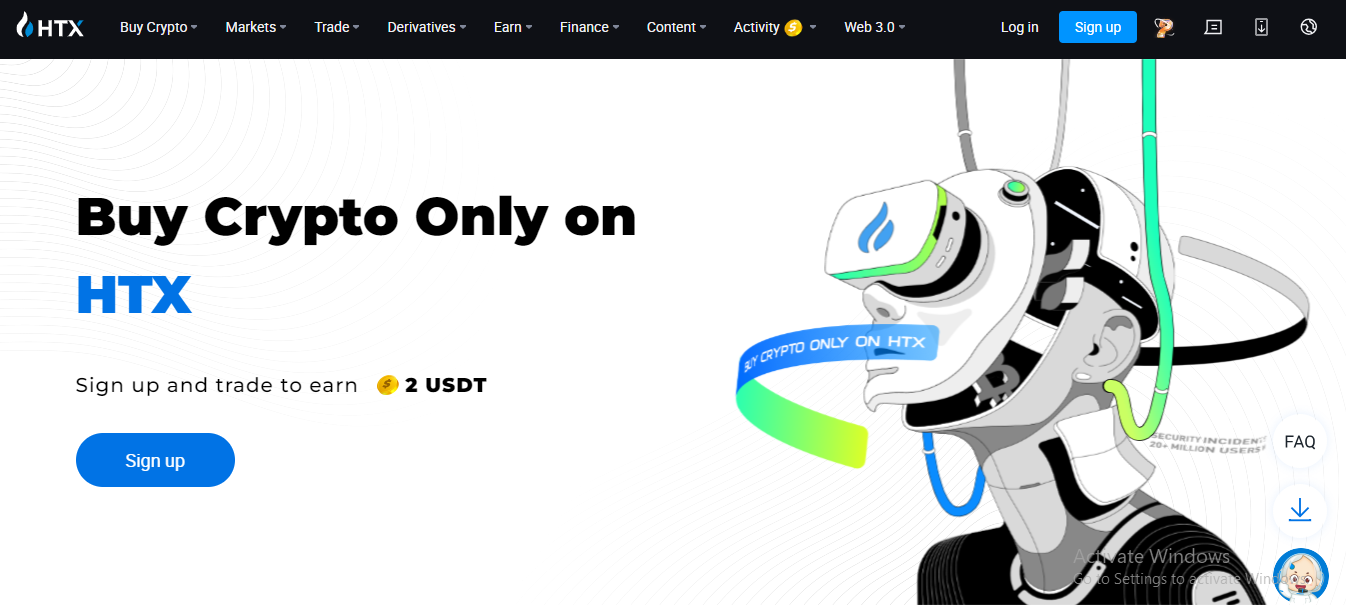 Huobi is one of the world's largest cryptocurrency exchanges. Founded in China, Huobi now has offices in several countries. It allows you to trade hundreds of cryptocurrencies, including major coins like Bitcoin, Ethereum, and XRP.
How Huobi Works
Huobi operates as a centralized exchange. This means they hold your funds for you and match buyers and sellers to facilitate trades.
To get started, you sign up for an account and verify your identity. Then you can deposit funds and start trading.

Huobi supports fiat currency deposits and withdrawals as well as popular cryptocurrencies. So you can deposit USD, trade for Bitcoin, and withdraw Bitcoin. Or you can deposit Bitcoin, trade for Ethereum, and withdraw Ethereum.

Huobi's platform is intuitive and easy to use. Even beginners can easily place market, limit, and stop-loss orders. More advanced traders can use margin trading and futures trading.

Huobi stores the vast majority of user funds in cold wallets for security. They also offer two-factor authentication and SMS verification. However, as with any exchange, there is still a risk of hacking so only deposit what you can afford to lose.
Why Use Huobi?
There are a few key reasons Huobi has become so popular:
It offers a huge variety of cryptocurrencies to trade, over 350 at last count. So you have lots of options to choose from.

Trading fees are very low, ranging from 0.2% to 0.1% per transaction depending on your trading volume and membership level.

24/7 customer service is available to help resolve any issues. They offer support in English, Chinese, Korean, Japanese, and Vietnamese.

A vibrant community provides an opportunity to connect with other traders, discuss the markets, ask questions, and stay up to date with the latest news.
Overall, Huobi is a reputable, secure, and low-cost cryptocurrency exchange with a global reach. For new and experienced crypto traders alike, it's a great platform to buy, sell, and trade digital assets.
Huobi Exchange Fees: Low Fees and Discounts for High-Volume Traders
When it comes to fees, Huobi keeps it simple. They charge a flat 0.2% fee on all trades. That means whether you're a high-frequency trader or just buying some crypto to hold long term, you'll pay the same low 0.2% fee.
For market makers – those providing liquidity to the exchange – Huobi offers a discount of up to 20% on trading fees. The more you trade, the bigger the discount. If you trade over 50,000 BTC in a month, your fees drop to just 0.04%. Now that's a deal!
Huobi does not charge any deposit fees. You can fund your account for free using wire transfers, credit cards, and various cryptocurrencies. The exchange uses a tiered withdrawal fee structure based on the coin. Withdrawal fees for major coins like BTC and ETH are 0.0005 BTC and 0.01 ETH respectively.
Overall, Huobi's fees are very competitive. When you combine the low trading fees with the hefty discounts for high-volume traders and zero deposit fees. Huobi ends up being one of the most affordable crypto exchanges, especially for serious traders. The low fees and discount programs are a big part of what has made Huobi so popular.
If low fees are a priority for you, Huobi is an exchange worth considering. Their fee structure rewards high volume traders and market makers, while still keeping fees reasonable for small casual traders.
Huobi Exchange Coins: A Wide Selection of Cryptocurrencies
Huobi Exchange offers a wide selection of cryptocurrencies to trade on their platform. With over 400 coins available, you'll have plenty of options to choose from. Some of the major cryptocurrencies offered include: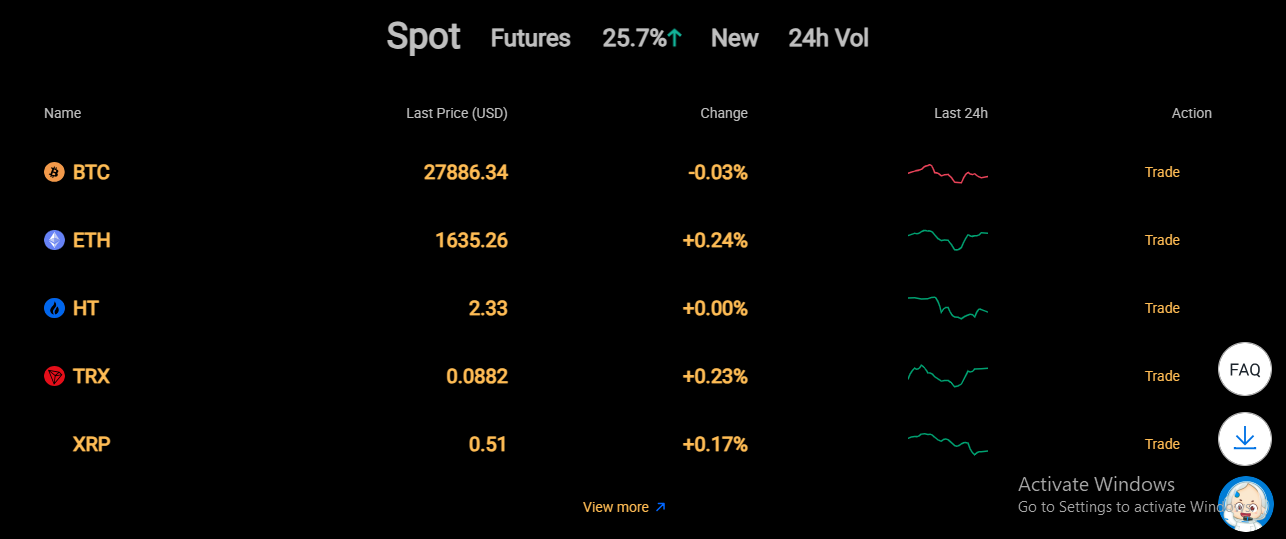 Bitcoin (BTC): The largest and most popular cryptocurrency. Huobi is a major exchange for buying and selling Bitcoin.

Ethereum (ETH): The second largest crypto after Bitcoin. ETH is the native currency of the Ethereum blockchain platform.

Litecoin (LTC): A popular altcoin focused on fast, low-cost payments. LTC is seen as "silver to Bitcoin's gold."

Ripple (XRP): The native currency of the Ripple payment network. XRP aims to enable fast, low-cost global payments.

Bitcoin Cash (BCH): A hard fork of Bitcoin focused on lower transaction fees and faster payments.
Huobi also offers most major stablecoins like Tether (USDT), USD Coin (USDC), and HUSD (Huobi's own stablecoin). Stablecoins are pegged to a fiat currency like the U.S. dollar to provide price stability.
In addition to major coins, Huobi has a wide selection of smaller-cap altcoins available for trading. However, these smaller coins often come with higher risks. Do thorough research on any coin before investing and never invest more than you can afford to lose.
Huobi's large selection of cryptocurrencies provides opportunities for trading in many different markets. However, the huge array of coins can also be overwhelming for new users. Focus on a few quality coins to start and learn how they work before expanding into riskier altcoins.
Huobi is a solid option for buying and selling major cryptocurrencies as well as for experienced traders looking to access a variety of altcoin markets.
Huobi Exchange Security: Is Your Crypto Safe?
When it comes to cryptocurrency exchanges, security is a top priority. After all, the main benefit of crypto is decentralization, so you want an exchange that gives you full control of your funds.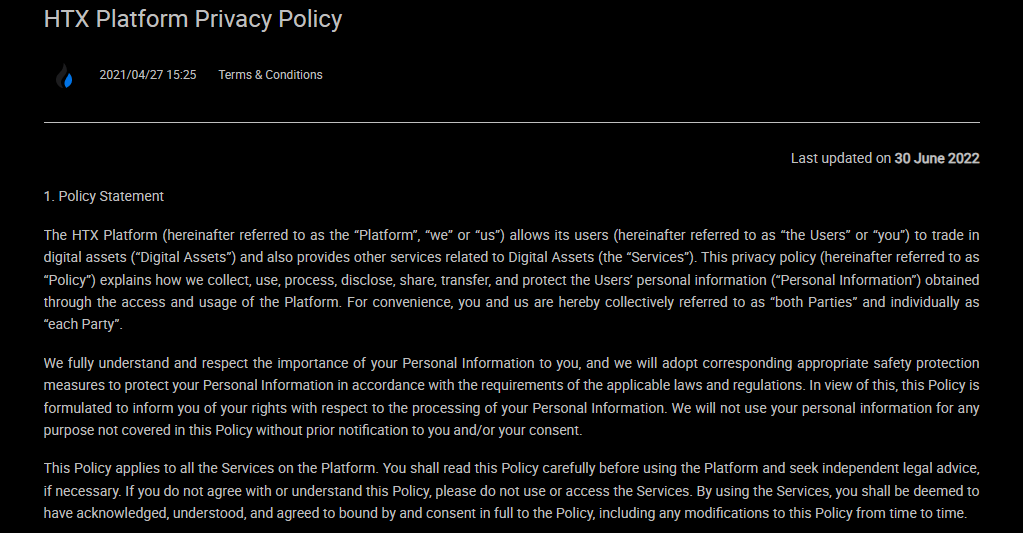 Huobi takes security very seriously and employs a variety of measures to keep your digital assets safe. It stores the vast majority of user funds in cold wallets – around 98% of assets are kept offline and away from the internet. This makes it impossible for hackers to access remotely.
The remaining 2% in hot wallets is used for daily withdrawals and is insured in the event of loss.
It also uses multi-signature technology so no single person has control over funds. Transactions require multiple signatures from different people before processing. This prevents internal fraud and theft.
DDoS attacks are common in crypto, but Huobi's platform is protected by a custom DDoS mitigation system that can withstand up to 500 million packets per second. This high volume protection ensures their exchange stays up and running even during the largest DDoS attacks.
User accounts are also protected by 2-factor authentication like SMS, Google Auth, and Yubikey. This adds an extra layer of security for logins and withdrawals. IP address whitelisting is available if you want to restrict account access to certain locations.
While no system is 100% foolproof, Huobi appears to use industry best practices when it comes to security. The combination of cold storage, multi-signature accounts, DDoS protection, and 2-factor authentication should give most users confidence their funds will be safe on the Huobi platform.
However, you should always follow good cybersecurity practices like using unique passwords, enabling all security features, and never sharing account access with anyone. By taking shared responsibility, Huobi and its users can work together to reduce risks.
Pros and Cons of Huobi Cryptocurrency Exchange
Huobi is one of the leading cryptocurrency exchanges, but like any exchange, it has its pros and cons. As an investor, it's important to understand both sides before diving in.
Pros
Established and Trustworthy Platform: Huobi is one of the oldest and most well-established cryptocurrency exchanges in the world. It has been operating since 2013, gaining credibility and trust among users.
Wide Range of Cryptocurrencies: Huobi offers a vast selection of cryptocurrencies for trading. Users can access popular cryptocurrencies like Bitcoin (BTC), Ethereum (ETH), and Ripple (XRP), as well as a wide variety of altcoins, providing ample choices for investors.
High Liquidity: Due to its large user base and global presence, Huobi generally maintains high liquidity across various trading pairs. This means users can easily buy or sell cryptocurrencies without significant price slippage.
Robust Security Measures: Huobi places a strong emphasis on security, implementing industry-standard security protocols to safeguard user funds. Features like two-factor authentication (2FA) and cold storage for funds add an extra layer of protection.
User-Friendly Interface: The platform is designed to be user-friendly and accessible to both beginners and experienced traders. The intuitive interface, combined with advanced trading tools, provides a smooth trading experience for users at all levels.
Cons
Limited Regional Availability: While Huobi serves customers from various parts of the world, there are certain regions where its services might be restricted or unavailable due to regulatory issues. This limitation can be frustrating for potential users in those regions.
Final Thought
Huobi has been around for years and established itself as a reputable platform for buying and trading digital assets.
While the exchange isn't perfect and still has room for improvement, especially around customer service, Huobi is a solid choice if you're looking to dive into the world of cryptocurrency.
The low fees, high liquidity, and variety of coins should appeal to both novice and experienced traders alike. Just be sure to enable 2FA, use strong passwords, and only invest money that you can afford to lose.
If you go in with realistic expectations about the risks, Huobi can be a great place to get started with crypto. Thank you all for reading this article.