IQ Option has established itself as a prominent player in the world of online trading platforms since its inception in 2013. With a focus on accessibility, innovation, and user-friendly interfaces, IQ Option aims to empower both novice and experienced traders in the realm of financial markets.
If you're looking for an accessible way to trade stocks, forex, crypto, and more without a lot of complexity, IQ Option may be a great choice.
In this article, we'll try to cover everything related to IQ Option. We'll also share their proprietary trading platform, complete with details on their charting tools, indicators, and order types. So, let's dig into this article.
An Overview of IQ Option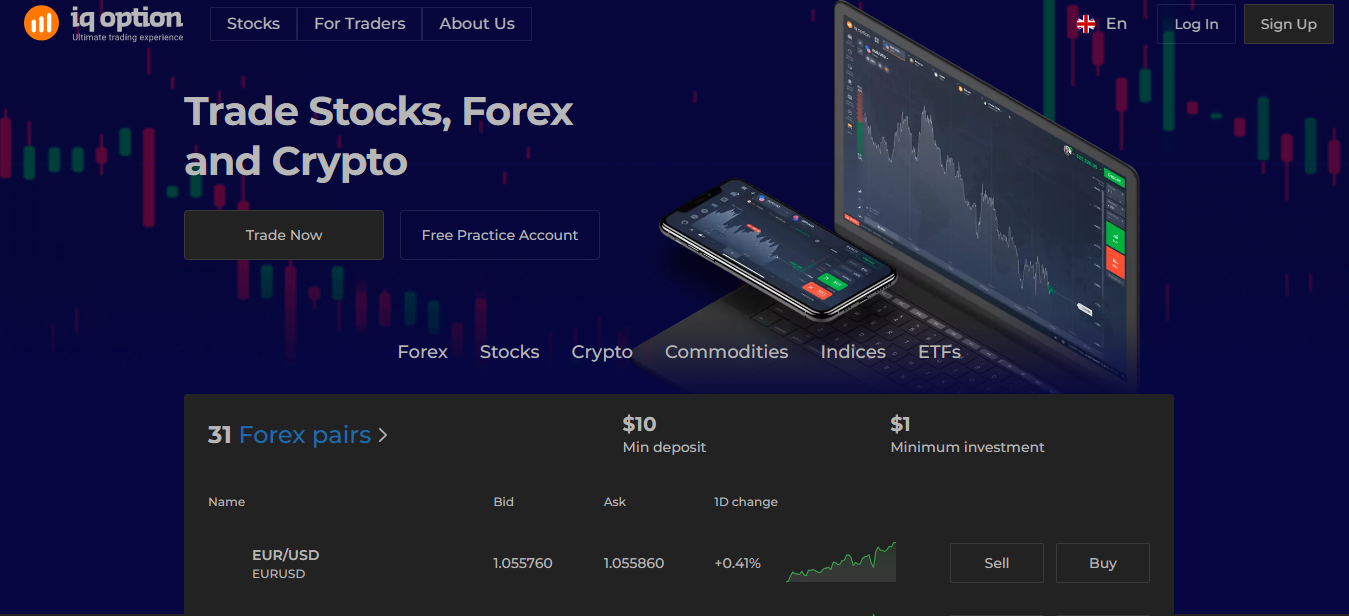 So you're interested in the IQ Option? Good choice. This popular broker offers a robust trading platform with a range of useful features.
IQ Option gives you access to trade stocks, ETFs, forex, cryptocurrencies, commodities, and indices. You can start trading with a small deposit and they don't charge any commissions.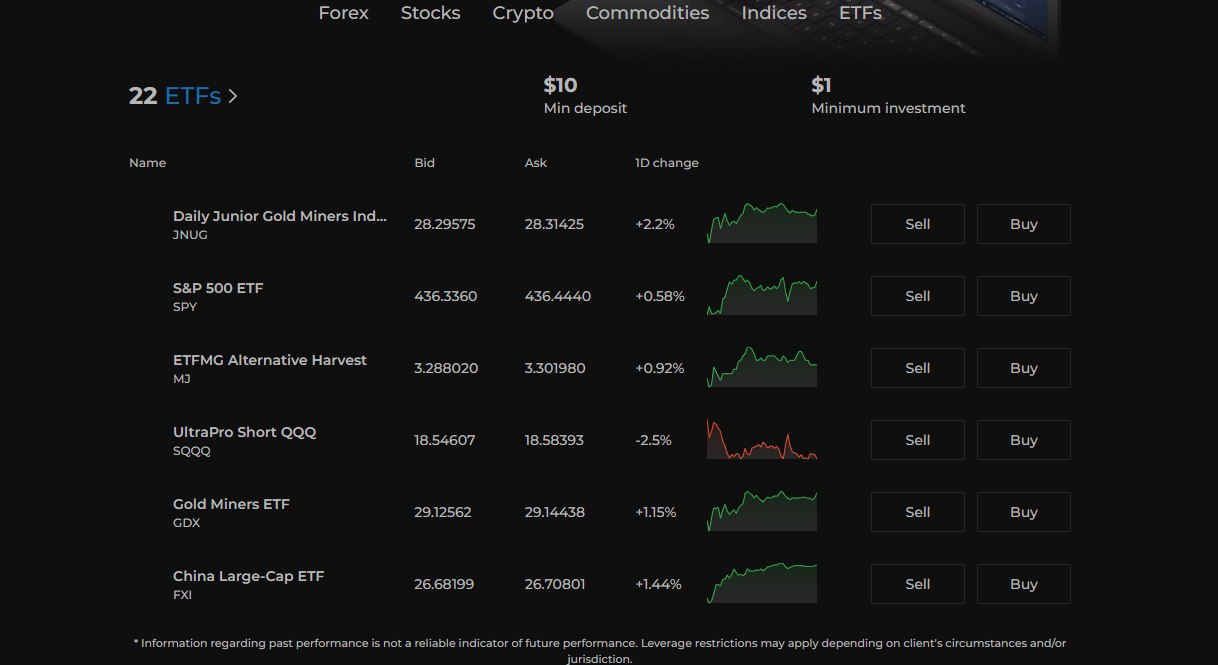 The platform itself is sleek and intuitive. You can easily place market orders or use more advanced tools like stop loss and take profit. Charts have a range of indicators to help you identify trends and opportunities. You can also set price alerts so you never miss an opportunity.
IQ Option's education center has video courses and webinars to help you improve your skills. Their customer support team is available 24 hours a day, 7 days a week via chat, email, or phone.
While IQ Option is a trusted broker, trading does come with risks. Only invest money that you can afford to lose. But if you're looking to get into the world of online trading, IQ Option is a great place to start. Why not sign up for a free demo account and see what they have to offer? You've got nothing to lose and a whole new set of skills to gain.
Key Features and Tools Offered by IQ Option
IQ Option offers some handy tools and features to help you trade effectively.
Their proprietary trading platform is intuitive and easy to use. It's available as a web trader as well as mobile apps for Android and iOS. The clean interface makes it simple to buy and sell options, stocks, cryptocurrencies, and more.

Built-in charting tools provide an overview of an asset's price performance and market trends. You can view historical data and use indicators like moving averages to identify entry and exit points.

IQ Option allows you to open a free demo account with $10,000 in virtual funds so you can practice trading risk-free. This is perfect for beginners to learn the ropes and for experienced traders to test out new strategies.

Customer support is available 24/7 via live chat, email, and phone. The support team can help you get set up, address any issues you encounter, and provide guidance on using the platform. They offer support in several major languages.

IQ Option's education center provides useful resources for traders of all skill levels. You'll find video tutorials, webinars, ebooks, a trading glossary, and more. The materials cover topics like technical and fundamental analysis, risk management, and trading psychology.
With competitive fees, an easy-to-use platform, strong customer support, and useful education, IQ Option delivers an all-in-one solution for your trading needs. Open an account and see for yourself!
Why You Should Trade With IQ Option
IQ Option is one of the best brokerages out there for new traders. Here are a few reasons why you should consider trading with them:
Low Deposits and Small Trade Sizes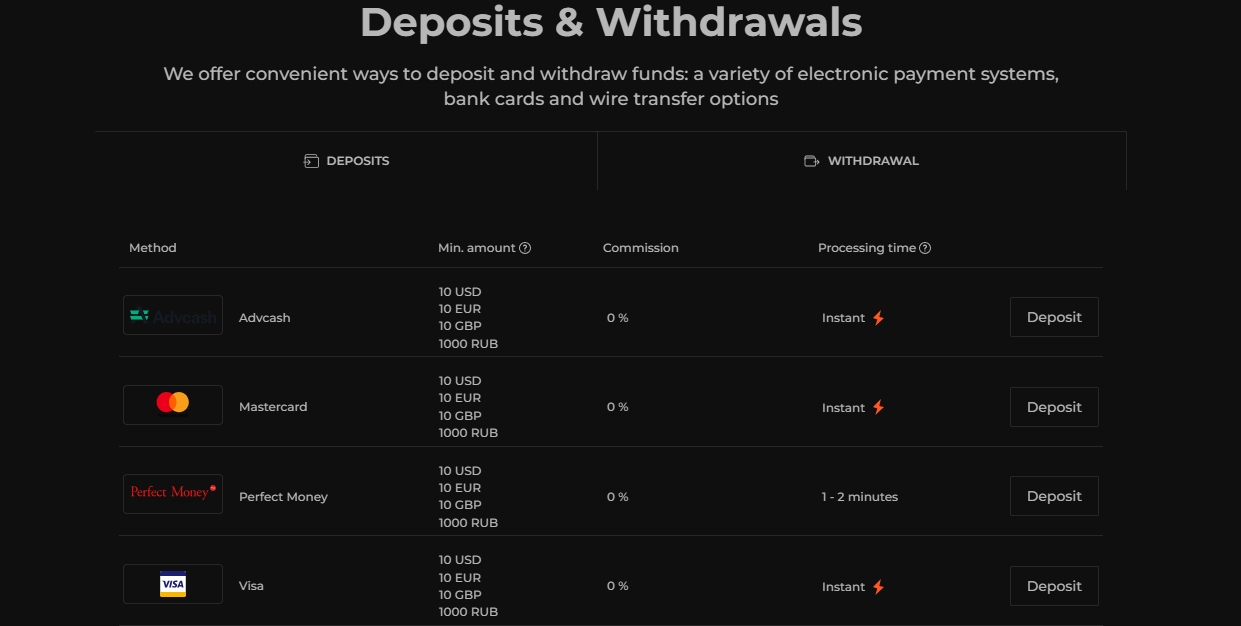 IQ Option allows you to open a real account with just $10 and trade with amounts as small as $1 per position. This makes it perfect for new traders to practice with low risk. You can start small while you learn the ropes and work your way up as you gain experience.
Free Demo Account
IQ Option offers a free demo account with $10,000 in virtual funds. This is a great way for you to test different strategies and get familiar with their platform before using real money. The demo account mimics the real trading experience so you can learn valuable skills to apply when you're ready to go live.
Simple and Intuitive Platform
IQ Option's trading platform is designed to be simple and easy to use. The interface is clean and intuitively laid out so you can quickly open and close positions. All the information you need like asset prices, charts, and available options is clearly displayed on a single screen. This straightforward platform is ideal for new traders to pick up and start using right away.
24/7 Customer Support
If you ever run into issues or have questions, IQ Option offers round-the-clock customer support via live chat or email. Their support team is very responsive and able to provide helpful guidance for anything related to their platform or services. As a new trader, it's reassuring to know you can get help whenever you need it.
Education and Resources
IQ Option provides educational resources to help new traders learn. They offer video tutorials, webinars, and a handy glossary to build your knowledge. By taking advantage of these materials, you can become a better trader faster. Their blog also features up-to-date market analyses to help you identify new opportunities.
Pros and Cons of IQ Option
The popular binary options broker IQ Option has its pros and cons like any trading platform. Here are some of the main benefits and potential downsides to consider:
Pros:
Low minimum deposit ($10) and trade size ( $1 per trade) so you can start small and build up your confidence.

The award-winning platform is intuitive and easy to use. Trading is simplified through a clean interface with clear buttons and options.

Over 70 different assets to trade including stocks, cryptocurrencies, forex, and commodities. There's lots of flexibility to find opportunities that match your interests.

Free demo account with $10,000 in virtual funds so you can practice your strategy before using real money.
Cons:
Only short-term trades are offered (from 60 seconds up to 1 month). If you prefer long-term investing, IQ Option may not suit your needs.

Withdrawal processing can take up to 7 business days which is longer than some other brokers.

Limited customer support options. You can only contact support via online chat, email, or phone call during business hours. No 24/7 live chat is available.
Final Thought
IQ Option seems to tick all the boxes for a reputable and trusted broker, with a solid trading platform, low fees, and a huge range of assets to choose from. The education and analysis tools are useful for new traders, and the demo account is perfect for practicing your skills without risking real money.
While no broker is perfect, IQ Option appears to be a great choice if you're looking for an easy and affordable way to start trading. If you do decide to open a live account, just be sure to start small and learn the ropes.