You're probably looking for an easy-to-use trading platform that won't cost you an arm and a leg. Maybe you've heard about Libertex and want to know if it's worth your time.
Libertex is a popular online broker that lets you trade forex, cryptocurrencies, stocks, commodities, and indices without paying hefty fees. You don't need a ton of experience to get started, and their interface is simple to navigate.
But is Libertex legit and safe to use? How much does it really cost to trade on their platform? You'll get answers to all that and more in this full review of Libertex.
An Overview of the Libertex Trading Platform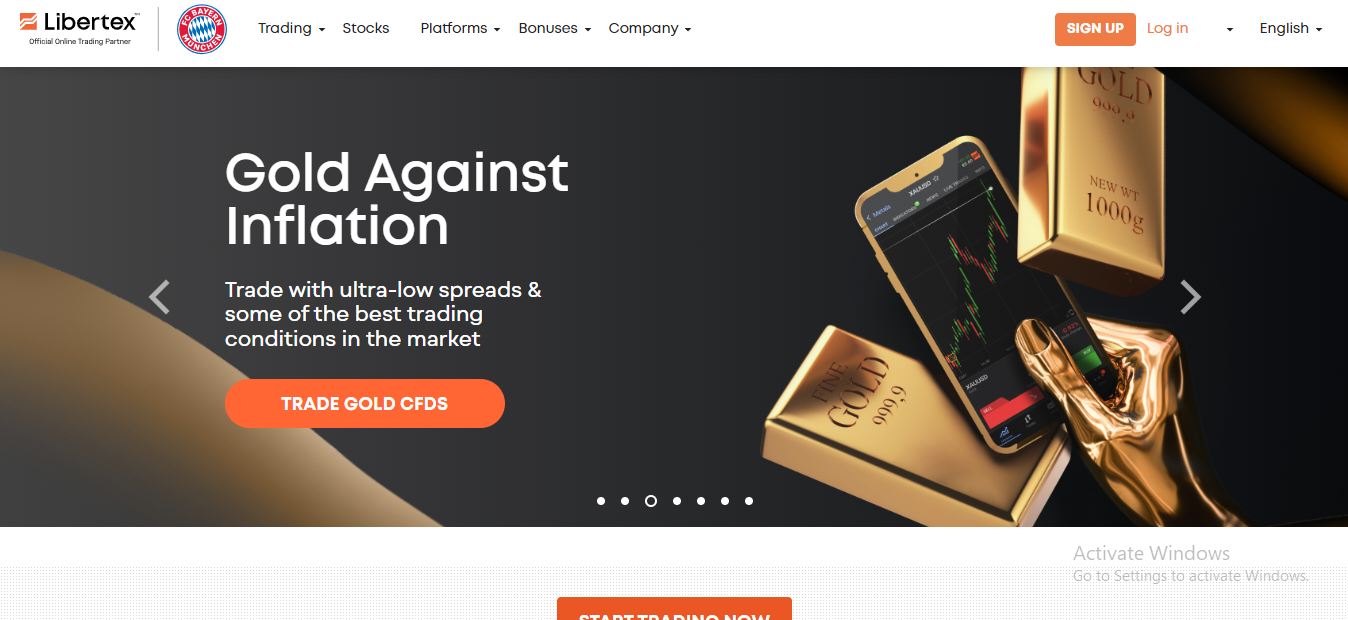 Libertex is a popular online trading platform where you can trade stocks, currencies, indices, commodities, and cryptocurrencies. Established in 1997, Libertex is regulated and authorized to provide trading services in over 30 countries.
Libertex holds licenses from top-tier regulators like CySEC and FSCA, so you can rest assured your funds and data are secure. They use SSL encryption and two-factor authentication, and store funds in segregated accounts.
At Libertex, you have access to over 240 tradable assets across different markets. Trade major stocks like Apple and Amazon, forex pairs like EUR/USD, and hot cryptocurrencies such as Bitcoin. You can also trade indices, energies, metals, and agricultural commodities.
Regulation and Security of Libertex
As an internationally regulated broker, Libertex prioritizes security and compliance. Libertex is regulated by the Cyprus Securities and Exchange Commission (CySEC) and follows all laws set by the European Securities and Markets Authority (ESMA). Client funds are held in segregated accounts and protected under the Investor Compensation Fund.

Libertex employs strong encryption, two-factor authentication, and other security measures to protect client data and accounts. The Libertex trading platform and mobile apps use SSL encryption and other protocols to ensure all communications and transactions are secure.
It is a legit broker, not a scam. They are regulated, take security seriously, and have been operating since 1997, serving over 2.2 million clients worldwide. While no brokerage is 100% foolproof, Libertex appears to value transparency and works to prevent fraud and improper access. If you do experience issues, their customer support team is there to help resolve any problems.
What you Can Trade on Libertex?
Libertex allows you to trade a variety of financial instruments on their platform.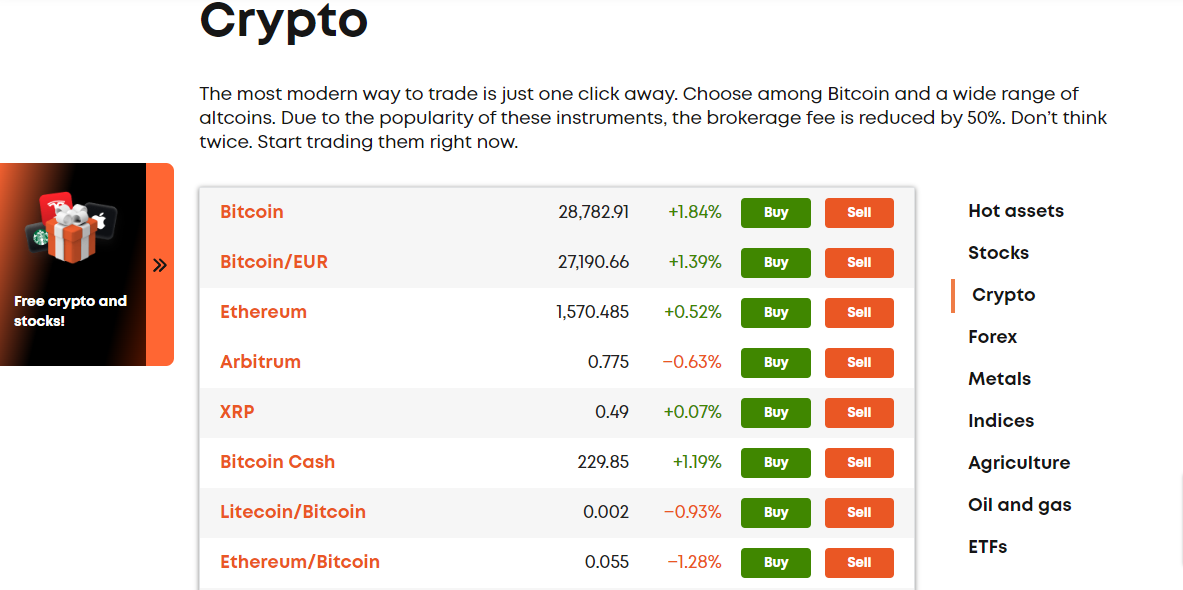 Forex
As a forex broker, Libertex offers the ability to trade major, minor, and exotic currency pairs. You'll find popular pairs like EUR/USD, GBP/USD, and USD/JPY, as well as less common pairs such as USD/TRY or NZD/SGD. Forex trading is available 24 hours a day, 5 days a week.
Stocks
Libertex gives you access to trade stocks from major global exchanges, including the London Stock Exchange, NASDAQ, and Hong Kong Stock Exchange. You can buy and sell shares of well-known companies like Apple, Amazon, Facebook, Alibaba, and more.
Commodities
For commodity traders, Libertex offers trading in precious metals (gold and silver), energy commodities (crude oil and natural gas), and agriculture (coffee, corn, wheat, etc.). Commodity prices can be volatile, so do your research before jumping in.
Indices
Libertex allows you to trade stock market indices like the FTSE 100, S&P 500, DAX, and Nikkei 225. Buying and selling indices allows you to speculate on the overall performance of a country's stock market.
ETFs
Libertex provides access to popular exchange-traded funds or ETFs. ETFs contain baskets of securities like stocks, bonds, or commodities that track an index or sector. They provide a simple way to invest in entire markets or industries.
Fees of Libertex
Minimum Deposits
Libertex does not charge any commissions for deposits or withdrawals. However, your bank may charge some small fees for wire transfers. The minimum deposit to fund your Libertex account is $10.
Payment Methods
Libertex offers several convenient payment methods to fund your account, including:
Bank wire transfers

Credit/debit cards (Visa, Mastercard)

Online payment systems (Skrill, Neteller, Bitcoin)
Using e-wallets like Skrill and Neteller or Bitcoin will allow for instant deposits. Bank wire transfers can take 2-5 business days. There are no fees charged by Libertex for any of these deposit methods.
Withdrawals
Withdrawals from Libertex also incur no fees. The withdrawal processing time will depend on your selected payment method. Bank wire transfers typically take 2-5 days, while e-wallets and Bitcoin withdrawals are processed within 1 business day.
The minimum withdrawal amount is $10. You will need to withdraw funds using the same method you used to deposit. Libertex has a monthly withdrawal limit of $50,000 for verified traders to ensure efficient processing of large-volume withdrawals and prevent money laundering.
Libertex Customer Support
Libertex provides customer support through multiple channels to assist you whenever needed.
Phone Support
Libertex offers phone support 24 hours a day, 7 days a week. You can contact them by calling +44 203 808 6810. Phone support is available in English, Russian, and Ukrainian.
Live Chat
For quick questions, use Libertex's live chat feature on their website. Live chat support is offered 24/7 and will connect you with a customer service representative right away. They can help you with account openings, deposits and withdrawals, trading platforms, and more.
Email Support
If you have an in-depth question or want to provide feedback, send an email to support@libertex.com. Email support may take up to 24 hours for a response during business days. Be sure to provide as much detail as possible in your email to get the most helpful response.
Is Libertex Legit or Scam?
So, is Libertex legit or a scam? After reviewing all aspects of Libertex in detail, it seems Libertex is a legitimate broker. Here are a few reasons why:
Libertex is regulated by the Cyprus Securities and Exchange Commission (CySEC) and follows all applicable European regulations. Client funds are held in segregated accounts and protected under investor compensation schemes. Libertex uses strong encryption and other security measures to protect client data and accounts.
It offers competitive trading conditions, including tight spreads, no commissions, and leverage up to 1:500. You'll find a wide range of assets to trade with transparency in pricing. Libertex is a market maker, so you'll always find a buyer or seller for your positions.
Pros and Cons of Libertex
Pros:
User-Friendly Platform: Libertex offers a user-friendly and intuitive trading platform, making it suitable for both beginners and experienced traders.
Diverse Asset Selection: The platform provides access to a wide range of assets, including stocks, cryptocurrencies, forex, commodities, and more, allowing traders to diversify their portfolios.
Education Resources: Libertex offers educational materials, tutorials, and webinars to help traders enhance their skills and understanding of the financial markets.
Demo Account: A demo account option allows users to practice trading strategies without risking real money, which is particularly beneficial for novice traders.
Cons:
Limited Regulatory Oversight: Libertex's regulatory status can vary depending on the region, and in some cases, it might not be as tightly regulated as some other trading platforms, potentially raising concerns about consumer protection.
Limited Research Tools: Compared to larger and more established trading platforms, Libertex might offer fewer research and analysis tools, which could be a drawback for traders who heavily rely on in-depth market analysis.
Final thought
So there you have it, a full review on Libertex to help you decide if it's the right broker for you. They offer a wide range of assets to trade, competitive fees, and strong security and regulation.
The minimum deposit is low and they accept many payment methods for easy funding and fast withdrawals. Their customer support is available 24/5 to help you whenever you need it.
Overall, Libertex seems to be a reputable and trusted broker for new and experienced traders alike. If you're looking to start trading or want to find a new broker, Libertex is worth considering.