Have you been searching for an easy and affordable way to start trading stocks and cryptocurrencies? Look no further than Webull. Webull is a free stock trading app that lets you buy and sell stocks and digital assets commission-free.
You've probably seen their flashy ads promising a simple, low-cost solution for getting into the markets. But is Webull legit? Can a free broker really be trusted with your money? Keep reading this article to get an overall idea of this platform.
Overview of Webull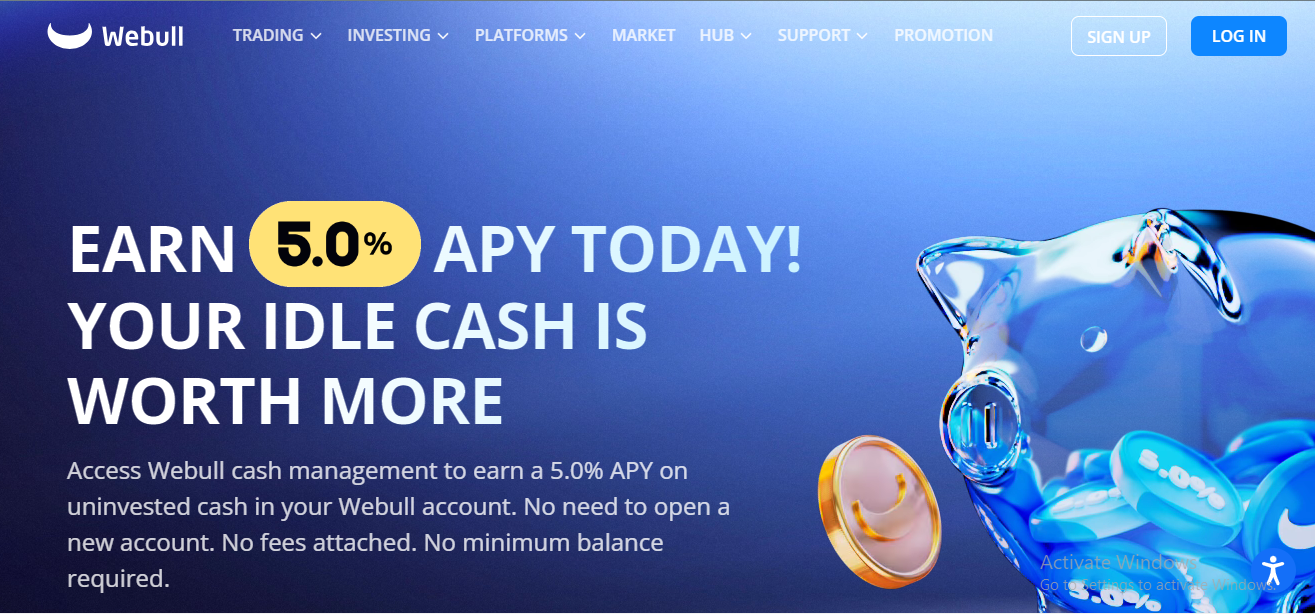 Webull is a free stock trading app that lets you trade stocks, ETFs, options, and cryptocurrencies commission-free.
It offers an easy-to-use trading platform with advanced tools for analysis. You get level 2 quotes, charts, screeners, and more to help you make informed trading decisions. Webull is regulated and secured, so your money and data are protected.
This platform has a simple interface suitable for beginners but also appeals to active traders. You can start trading popular assets with a small deposit and pay no fees for stock and ETF trades. If you're looking to get into trading without big fees, Webull is worth checking out.
Regulation and Security of Webull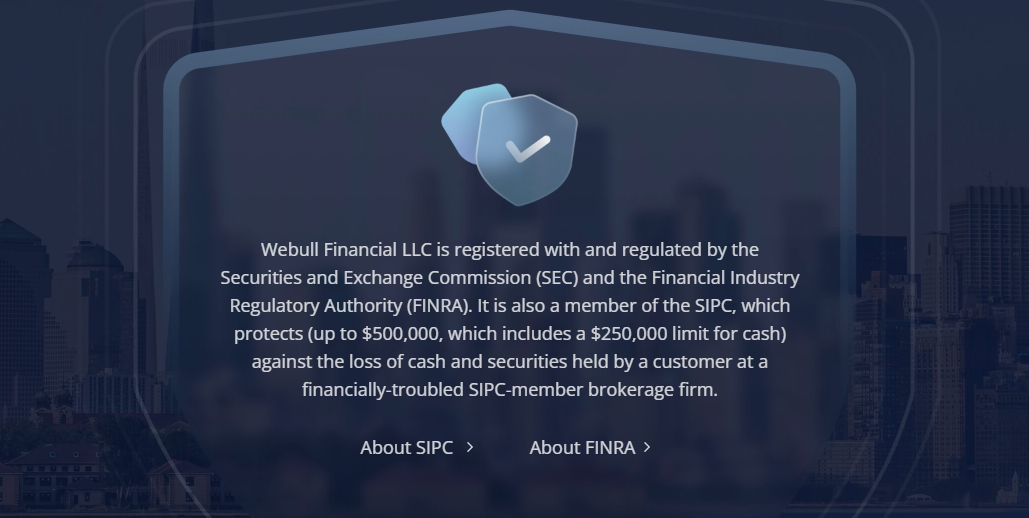 Webull is regulated by top-tier authorities like the SEC and FINRA. It uses industry-standard security measures to keep your data and funds safe. Two-factor authentication, biometric logins, and data encryption protect your account. SIPC insurance covers up to $500,000 in cash and securities.
What You Can Trade on Webull
On Webull, you have access to trade stocks, ETFs, options, futures, and cryptocurrencies. Webull offers commission-free stock trading, including over 5,000 U.S. stocks and ETFs. You'll find major companies like Apple, Tesla, and Amazon. Webull also offers options trading on thousands of U.S. stocks.
Fees of Webull
Webull offers a wide array of trading options for investors. Users can trade stocks, including domestic and international equities, across various exchanges. The platform also supports trading in exchange-traded funds (ETFs), which provide diversified exposure to various asset classes.
It enables trading in options, allowing investors to speculate on price movements or hedge their existing positions. Additionally, users can engage in cryptocurrency trading, offering access to popular cryptocurrencies like Bitcoin and Ethereum.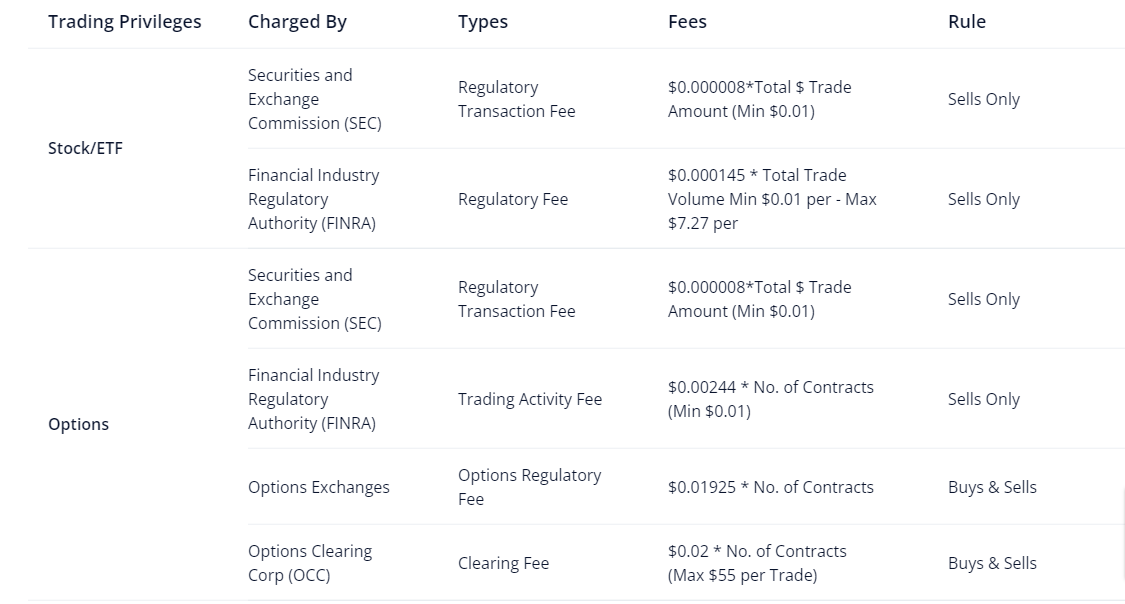 For those interested in actively managing their portfolios, Webull provides access to margin trading, enabling traders to leverage their investments. Plus, you can participate in initial public offerings (IPOs) and buy fractional shares of expensive stocks.
Overall, Webull offers a versatile trading platform that caters to various investment strategies and preferences, making it suitable for both novice and experienced traders.
Webull Customer Support
Webull's customer support is available through their website and mobile app. They provide FAQs, how-to videos, and email support. However, phone support is not offered. Many users find email response times to be within 1-2 business days. The support staff are generally helpful and courteous.
Alternatives to Webull Brokers
TD Ameritrade and Charles Schwab are two reputable brokers offering $0 commissions and no minimum balance. They have a wider range of trading tools and investment options than Webull. However, their mobile apps may not be quite as slick.
Robinhood is another free stock trading app aimed at millennials. It has an easy-to-use interface but fewer features than Webull. Robinhood doesn't offer options or margin trading.
E*Trade and Fidelity also provide $0 stock and ETF trades with professional tools for active traders and retirement planning. But their account minimums and fees are higher than Webull's.
For international trading, look at Interactive Brokers. They offer access to over 100 markets in 33 countries with low fees, but their platform can be complex for beginners.
Is Webull Legit or a Scam?
Is Webull legit or a scam? In short, Webull is a legitimate brokerage firm, not a scam. Webull is regulated by top-tier authorities like the Securities and Exchange Commission (SEC) and the Financial Industry Regulatory Authority (FINRA).
Pros and Cons of Using Webull
Webull offers free stock trading and a slick mobile app, but there are some downsides to consider before switching to this brokerage.
Pros:
Commission-free trading. Webull doesn't charge any trading commissions for stocks, ETFs, or options.
Advanced tools. Webull provides powerful tools for research and analysis, including screeners, charts, ratings, and news feeds.
Easy-to-use mobile app. Webull's mobile app is intuitive and slick, making it easy to trade on the go.
Cons:
Limited account types. Webull only offers individual taxable accounts and IRAs. No joint accounts, trusts, or 529 plans.
Minimal education. Webull's research tools are helpful for experienced investors but provide little education for new traders.
Final Thought
With free trading on stocks and ETFs, low margin rates, and a slick mobile app, Webull has a lot going for it. While the options and crypto offerings are still limited, Webull continues to expand its services and with time may become a true one-stop shop for all your trading.
As with any broker, make sure you understand the risks and fees before diving in. But if you're looking to dip your toes into the stock market without paying an arm and a leg, Webull is an excellent place to start.