Established in 2001, ActivTrades stands as a prominent online brokerage, specializing in forex, CFDs, and spread betting. Renowned for its advanced trading platforms, such as MetaTrader 4 and 5, the firm offers an extensive range of tradable assets.
With a focus on security, the broker employs segregated accounts and adheres to regulatory standards, including oversight by the FCA. This has solidified ActivTrades' status as a trusted choice for traders seeking diverse and dependable trading options.
An Overview of ActivTrades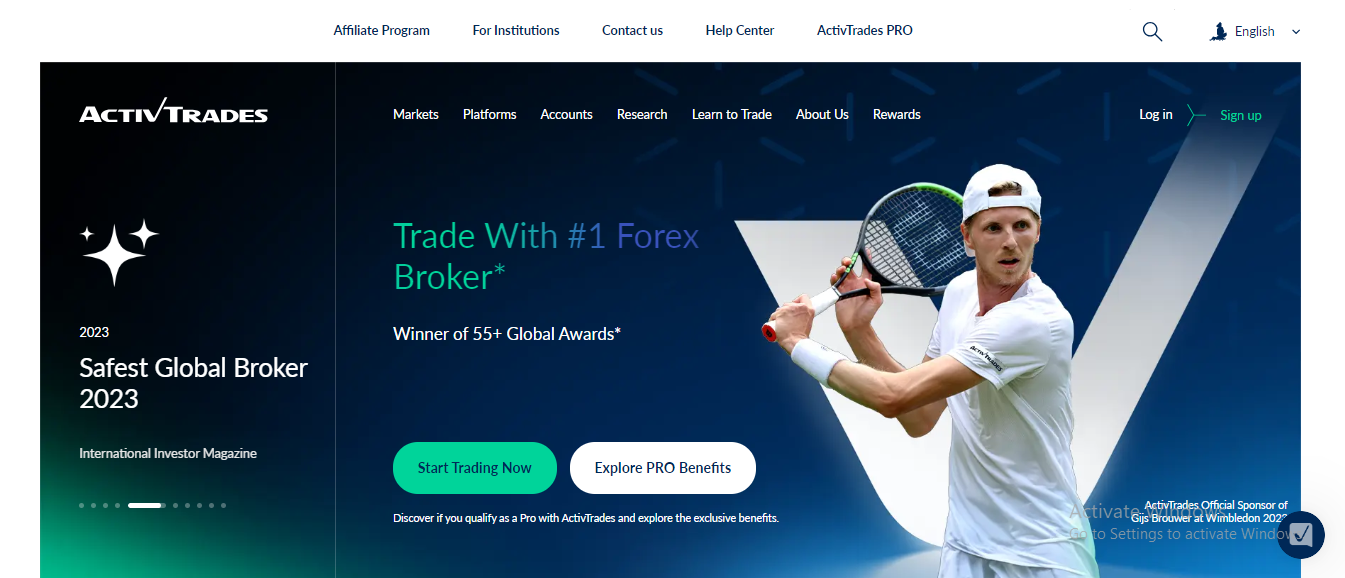 ActivTrades is a reputable broker founded in 2001 that allows you to trade forex, stocks, indices, commodities, and cryptocurrencies. Regulated by top-tier authorities like the FCA, ActivTrades keeps your funds secure in segregated accounts and protects you with negative balance protection.
It offers over 50 currency pairs and CFDs on thousands of shares, as well as commodities like gold and oil. They recently added cryptocurrencies like Bitcoin, so you can trade the latest digital assets. Whether you want to go long or short, ActivTrades has you covered.
With tight spreads, a solid product range, and trusted regulation, ActivTrades is a safe and reputable broker for new and experienced traders alike. Open an account and discover why they've won multiple industry awards. Your trading adventure starts here!
Regulation and Security of ActivTrades
ActivTrades is regulated by top-tier regulators, so you can feel confident trading with them. It is authorized and regulated by the Financial Conduct Authority (FCA) in the UK and regulated by other regulators worldwide. They follow strict rules around client funds segregation, capital requirements, and transaction reporting. Your money and data are safe with ActivTrades.

It uses advanced encryption technology and two-factor authentication to protect your account. They don't share your personal information with third parties. ActivTrades' servers are housed in secure data centers with multiple backup systems. They conduct regular risk assessments and audits to strengthen their security.
With strong regulations and security in place, you can trade without worry on ActivTrades' platforms. Their diligence in these areas shows why they're a trusted broker. Whether you're a beginner or an experienced trader, ActivTrades provides a safe space to access global markets.
What you Can Trade on ActivTrades
When it comes to what you can trade on ActivTrades, you have a lot of options. This broker offers something for traders of all experience levels.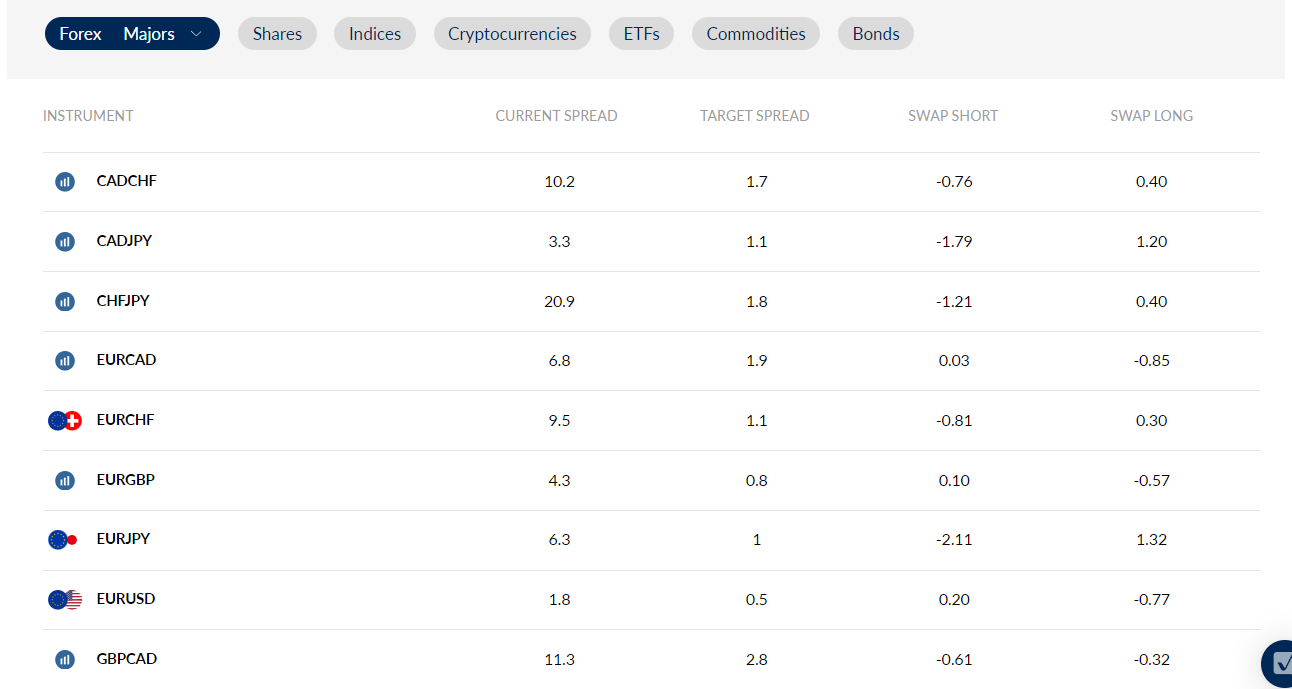 Forex
ActivTrades is primarily a forex broker, so they offer access to over 50 currency pairs, including majors, minors, and exotics. Whether you want to trade the popular EUR/USD or something more obscure like the USD/ZAR, ActivTrades has you covered.
CFDs
In addition to forex, ActivTrades offers CFDs on stocks, indices, commodities, and cryptocurrencies. You can go long or short on over 4,000 global stocks, trade major indices like the S&P 500 and FTSE 100, or speculate on commodity prices and the values of cryptocurrencies like Bitcoin.
Futures
For advanced traders, ActivTrades provides access to futures markets for commodities like oil, natural gas, and gold. Futures are a bit more complex but also potentially more rewarding. ActivTrades offers guidance to help you navigate futures trading.
Options
ActivTrades also allows options trading on over 500 US stocks. You can use options to hedge risks or speculate on the price movements of stocks like Apple, Facebook, or Microsoft. Options provide leverage and flexibility for sophisticated investors.
Fees of ActivTrades
When it comes to fees, ActivTrades wants to make sure you aren't taken advantage of. To get started, you only need to deposit $100. Compared to many brokers that require $250 or more just to open an account, this minimum deposit makes ActivTrades accessible for all traders.
ActivTrades accepts many popular payment methods for deposits and withdrawals, including:
Bank wire transfers

Credit/debit cards like Visa and Mastercard

Electronic wallets such as Skrill and Neteller
Withdrawals are also straightforward and processed within 1 to 2 business days. ActivTrades doesn't charge any withdrawal fees, though your payment provider may charge a small transaction fee.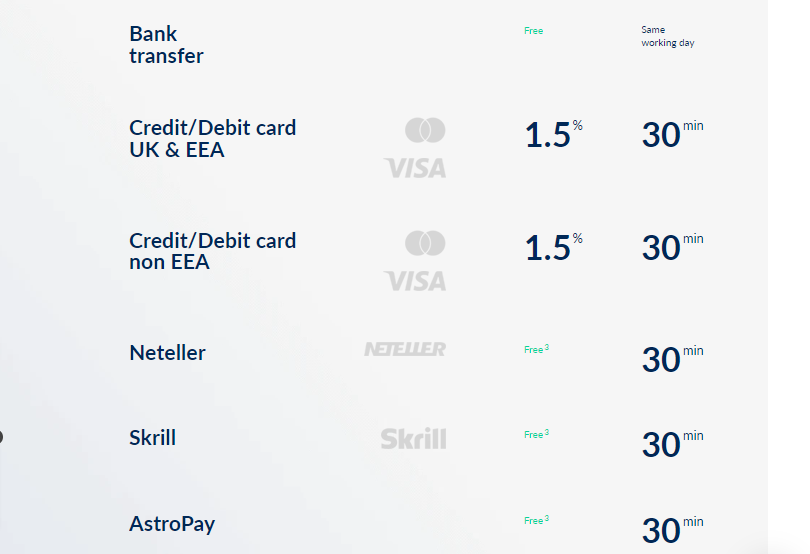 In terms of trading costs, ActivTrades is very competitive. They offer tight spreads, especially on major currency pairs, commodities, and indices. For example, the spread on EUR/USD is often 0.6 pips or less. Stock CFD spreads are also low, frequently under 0.10%.
ActivTrades does charge a small commission on stock and ETF CFD trades. However, these commissions are very reasonable, ranging from $0.02 to $0.10 per share depending on the exchange.
Overall, ActivTrades aims to provide a premium service for a very affordable price. Low spreads, small commissions, and no hidden fees make ActivTrades an excellent choice if you're looking for a reputable broker with competitive rates. The reasonable minimum deposit and multiple deposit/withdrawal options ensure that their services are available to all traders, not just those with deep pockets.
Demo VS Pro Account on ActivTrades
| | | |
| --- | --- | --- |
| Aspects | Demo | Pro |
| Purpose | Practice and Learning | Professional Trading |
| Initial Capital | Virtual Funds (Simulated Trading) | Minimum Initial Deposit Required |
| Market Access | Simulated Markets | Wide Range of Financial Instruments |
| Trading Condition | Ideal for Beginners | Enhanced Trading Conditions |
ActivTrades Customer Support
ActivTrades provides customer support 24 hours a day, 5 days a week via phone, email, and live chat. Their support team is knowledgeable, responsive, and able to assist you in several languages including English, French, Italian, Polish, Arabic, and Chinese.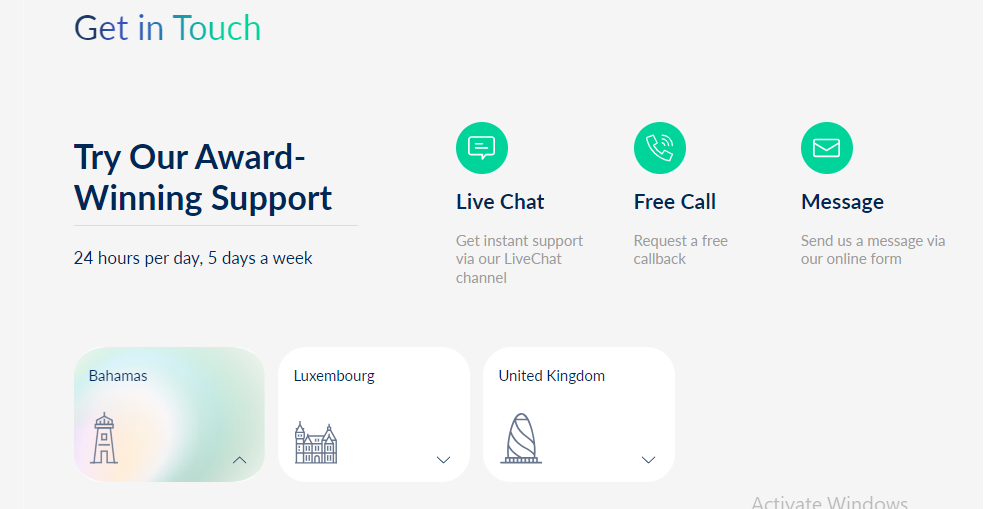 Phone Support
ActivTrades offers toll-free phone support for traders in the UK, Germany, Italy, France, Poland, China, and the UAE. Wait times to speak with a support agent are typically very short. The support staff is well-trained and able to help you with account openings, deposits and withdrawals, trading platforms, and any other questions you may have.
Live Chat
For quick questions, live chat is a convenient option. The live chat support is available 24 hours a day during the week. Chat agents respond promptly and can help you with basic inquiries about brokerage, trading conditions, or technical issues. However, for more complex questions, phone support may be better.
Email Support
You can also contact ActivTrades support via email. Send your questions to support@activtrades.com. While email responses may take up to 24 hours, the support team aims to respond as quickly as possible. Email is best for non-urgent questions, document requests, or feedback.
Is ActivTrades Legit or a Scam
When it comes to choosing a broker, legitimacy, and security are top concerns. You want to know your money and data will be safe. The good news is that ActivTrades is a regulated and licensed broker, so you can trade with confidence.
ActivTrades is authorized and regulated by top-tier financial authorities like the UK's Financial Conduct Authority (FCA) and Germany's Bundesanstalt für Finanzdienstleistungsaufsicht (BaFin).
These organizations enforce strict rules around capital requirements, segregated accounts, and transparency. Your funds will be kept in segregated bank accounts and ActivTrades regularly publishes financial statements audited by third parties.
Pros and Cons of ActivTrades
Pros:
Regulation and security: ActivTrades is authorized and regulated by top-tier financial authorities like the FCA in the UK. Your funds and data will be secure.
Low fees: ActivTrades has very competitive fees. The minimum deposit is just $100. You can fund your account for free using methods like bank wire, credit/debit cards, and e-wallets. Withdrawals are also free and processed quickly.
Great platform: ActivTrades gives you access to the popular MetaTrader 4 platform. It's user-friendly but packed with advanced tools for analysis and automation. You can trade on desktop, web, and mobile.
Excellent support: ActivTrades provides 24/5 support via phone, email, and live chat. The support team is very knowledgeable and quick to respond.
Cons:
Higher spreads: While ActivTrades's fees are low, their dealing spreads are a bit higher than average. This can add to your overall trading costs, especially if you trade frequently.
Final Thought
ActivTrades seems to tick all the boxes for a reputable online broker with competitive fees and a wide range of tradable assets. Their regulation and security provide peace of mind, and customer support is there when you need it.
The choice of account types means you can find one suited to your needs and experience level. Whether you're just getting started in trading or looking to switch brokers, ActivTrades is worth serious consideration.