Maybe you've been hearing a lot about cryptocurrencies lately and are interested in buying some. But with so many exchanges out there, how do you choose?
Let us introduce you to Coincheck, one of Japan's most popular crypto exchanges. It is a very high-quality cryptocurrency exchange and also offers some useful additional services such as prepaid Visa cards.
The technology on which the exchange runs is one of the best internationally and is also extremely easy to navigate. In this review, we'll share everything about Coincheck. So, let's dig into this article.
An Overview of Coincheck Cryptocurrency Exchange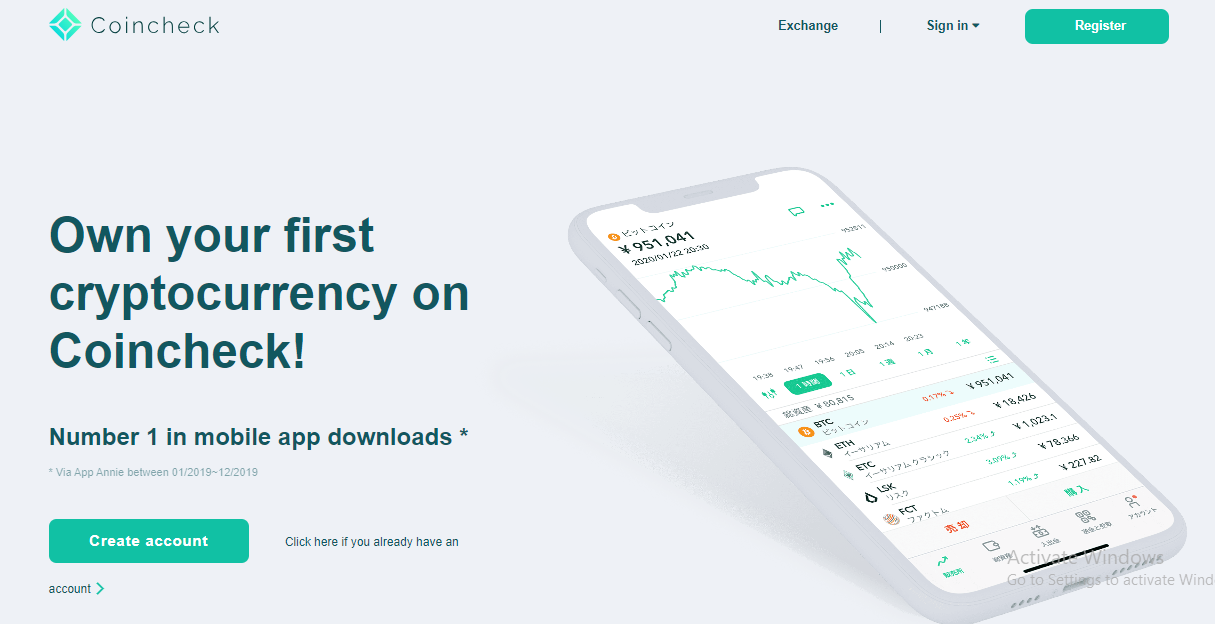 Coincheck is one of Japan's largest cryptocurrency exchanges. Founded in 2012, it's been a pioneer in the crypto space. Here's an overview of what you need to know about Coincheck. It offers trading in several major cryptocurrencies, including Bitcoin, Ethereum, Litecoin, and Bitcoin Cash. You can buy crypto using Japanese Yen and trade between different cryptocurrencies.
To get started, you'll need to create an account and verify your identity. Once your account is set up, you can deposit funds using bank transfer, credit card, or crypto. Bank transfers typically take 1-2 business days, while credit card deposits are instant.
Coincheck's trading fees are relatively low at 0.15-0.2% per transaction. They also regularly run promotions offering zero-fee trading. The exchange has apps for both iOS and Android so you can buy and sell crypto on the go.
Security is a top priority for Coincheck after a hack in 2018. They now store the vast majority of customer funds in cold storage and have robust security measures like two-factor authentication to protect accounts.
Overall, Coincheck is a reputable, easy-to-use exchange for Japanese crypto traders and investors. They continue to add new features like margin trading and have plans to eventually list more cryptocurrencies.
Trading on Coincheck: Available Cryptocurrencies and Fees
Trading on Coincheck is pretty straightforward. They offer a decent selection of major cryptocurrencies to choose from, including:

Bitcoin (BTC)

Ethereum (ETH)

Litecoin (LTC)

Bitcoin Cash (BCH)

Ripple (XRP)

Monacoin (MONA)
The trading fees on Coincheck are relatively low. Buying and selling crypto will cost you just 0.15% of the total transaction amount. That means if you buy $1,000 of Bitcoin, you'll pay only $1.50 in fees. Not too shabby!
Depositing funds is free and can be done via bank transfer. Most Japanese banks are supported, as well as some international ones. Just keep in mind that bank deposits can take 1-2 business days to process.

On the other hand, withdrawing crypto or cash from Coincheck will cost you a flat 0.0005 BTC per withdrawal. At current BTC prices, that works out to around $20-$25. Not the cheapest, but not outrageous either considering their low trading fees.
Security and Regulation: How Safe Is Coincheck?
Coincheck is one of Japan's largest cryptocurrency exchanges, but it has had some issues with security in the past. In January 2018, Coincheck was hacked, and over $500 million worth of NEM coins were stolen, making it one of the largest thefts of cryptocurrency ever.
Since then, Coincheck has taken steps to improve its security and compliance. It now stores 98% of customer funds in cold wallets that are not connected to the internet. It has also adopted new anti-money laundering (AML) and know-your-customer (KYC) policies to verify the identities of its users.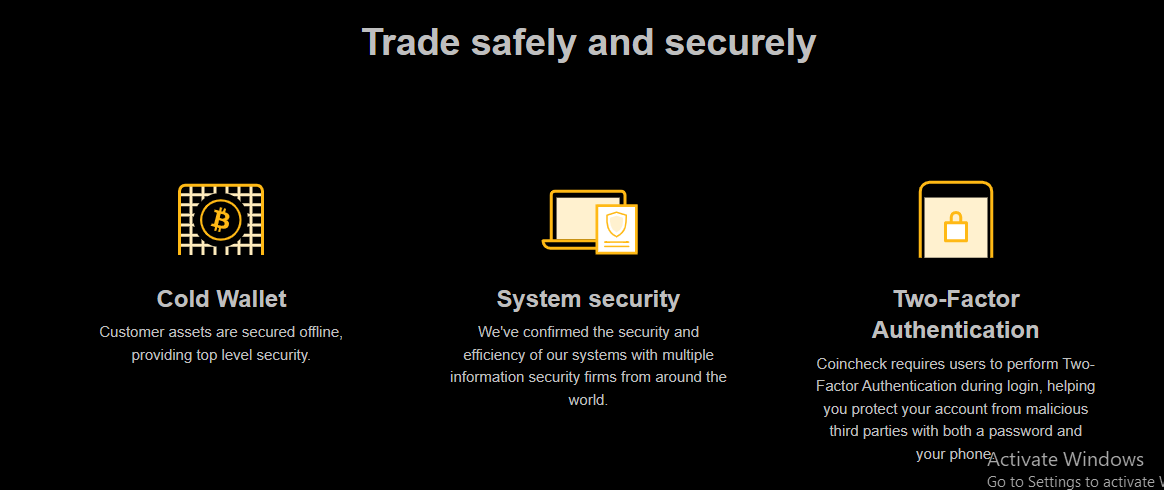 Regulation
Coincheck is regulated as a cryptocurrency exchange by Japan's Financial Services Agency (FSA).
After the 2018 hack, the FSA conducted on-site inspections of Coincheck and ordered it to strengthen its security measures and compliance procedures. Coincheck was allowed to reopen after compensating customers for the lost funds.
The FSA still closely monitors Coincheck, but its registration shows that it is compliant with regulations. Coincheck is also a member of the Japan Virtual Currency Exchange Association, a self-regulatory body.
While Coincheck appears to have improved its security and compliance, there is always some risk when using any cryptocurrency exchange. If you do use Coincheck, enable two-factor authentication on your account and only deposit funds that you can afford to lose. For larger amounts, you may want to consider storing coins in your own secure offline wallet.
Overall, Coincheck can be considered reasonably safe if you take normal security precautions. However due to its history, some users may still prefer to use other regulated Japanese exchanges like bitFlyer or GMO Coin. As with any exchange, do your own research to determine if Coincheck meets your needs while balancing risk and convenience.
Pros and Cons of Using Coincheck Cryptocurrency Exchange
Coincheck is one of Japan's largest cryptocurrency exchanges, but it does have some drawbacks to consider before using its services. Here are some of the main pros and cons of Coincheck to weigh.
Pros
Easy to use interface:

Coincheck's website and mobile app are simple to navigate for newcomers to crypto. You can buy and sell major coins like Bitcoin, Ethereum, and Litecoin with just a few taps.

Low fees

: Coincheck charges some of the lowest fees of any exchange, with just a 0.3% trading fee and 0% withdrawal fee. This can save you a lot of money compared to other exchanges.

High liquidity

: Coincheck has a high trading volume, so you'll have no issues buying and selling crypto quickly at fair market prices. Your orders will be filled fast without big price impacts.

Multiple payment methods:

You can deposit funds to Coincheck using credit/debit cards, bank transfers, and even convenience store payments. This makes it easy to get started.
Cons
Limited selection

: Coincheck only offers a small selection of the most popular cryptocurrencies. If you want to trade lesser-known altcoins, you'll need to use a different exchange.

Previous hack

: Coincheck suffered a major hack in 2018 that resulted in $530 million worth of NEM tokens being stolen. Security has since improved, but some users remain wary.

Unregulated

: Coincheck is not regulated by Japan's Financial Services Agency, so funds are not insured like with a traditional brokerage. This brings additional risk.
Final Thought
Now you should have a good sense of what they offer and whether or not their platform is right for your needs. If low fees, a simple interface, and strong security are priorities, Coincheck deserves your consideration.
Of course, no exchange is perfect, so make sure to do your own research to determine if their pros outweigh any potential downsides for your unique situation.
The world of cryptocurrency can be complicated, but platforms like Coincheck aim to make the experience of buying, selling, and trading digital assets as straightforward as possible.
At the end of the day, the choice is yours. But hopefully, this review has helped you with the knowledge you need to make the best decision for your portfolio.