FXCC is a prominent online Forex and CFD broker known for its commitment to transparency and reliability. This brokerage offers traders a secure and user-friendly platform to access a wide range of financial instruments, competitive spreads, and fast execution.
With regulatory oversight and robust customer support, FXCC is a trusted choice for traders seeking dependable and efficient trading experience in the global financial markets.
In this article, we'll try to share everything about this platform so that you can get an idea of whether you need to trade on it or not. So, let's dig into this article.
Overview of FXCC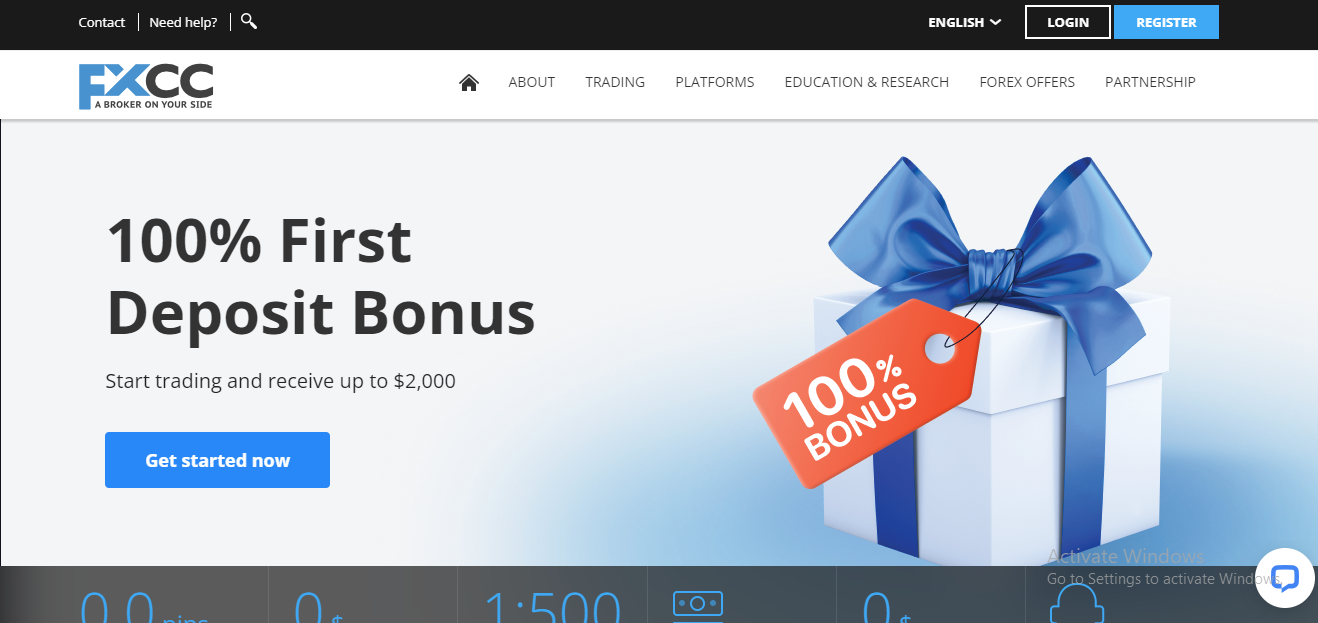 FXCC, or Forex Central Clearing Ltd., is a renowned online Forex and CFD broker, offering traders a comprehensive platform for trading in the global financial markets. Founded with a commitment to transparency and reliability, FXCC provides a secure and user-friendly environment for both beginner and experienced traders.
Key features of FXCC include access to a wide range of financial instruments, including major and exotic currency pairs, commodities, indices, and cryptocurrencies. The platform offers competitive spreads, fast execution, and multiple trading accounts to cater to various trading styles.
Moreover, FXCC is regulated by reputable authorities, ensuring the safety of traders' funds. The broker also offers educational resources and excellent customer support to assist traders in making informed decisions.
Regulation and Security of FXCC
When choosing a forex broker, regulation and security should be at the top of your list. FXCC is regulated by the Cyprus Securities and Exchange Commission (CySEC) and follows all applicable European regulations. Client funds are held in segregated accounts at reputable banks for safety.

FXCC offers access to over 50 currency pairs, precious metals, energies, indices, and cryptocurrencies via the popular MetaTrader 4 and MetaTrader 5 platforms. Whether you prefer scalping, swing trading, or position trading, FXCC has everything for you.
FXCC provides 24/5 support via live chat, email, and telephone. Their experienced staff can assist you in English, Spanish, Italian, French, Portuguese, German, Greek, Polish, and Russian. A FAQ section and video tutorials on their website can also help get you up to speed.
Is FXCC Legit or Scam?
FXCC is a legitimate broker that has been serving traders since 2010. They are transparent in their operations and take the security of client data and funds seriously. While no brokerage is without complaints, FXCC maintains a generally good reputation. As always though, do your own due diligence to determine if FXCC meets your needs.
What You Can Trade on FXCC
When you open an account with FXCC, you'll have access to trade over 50 currency pairs, as well as metals, energies, indices, and cryptocurrencies.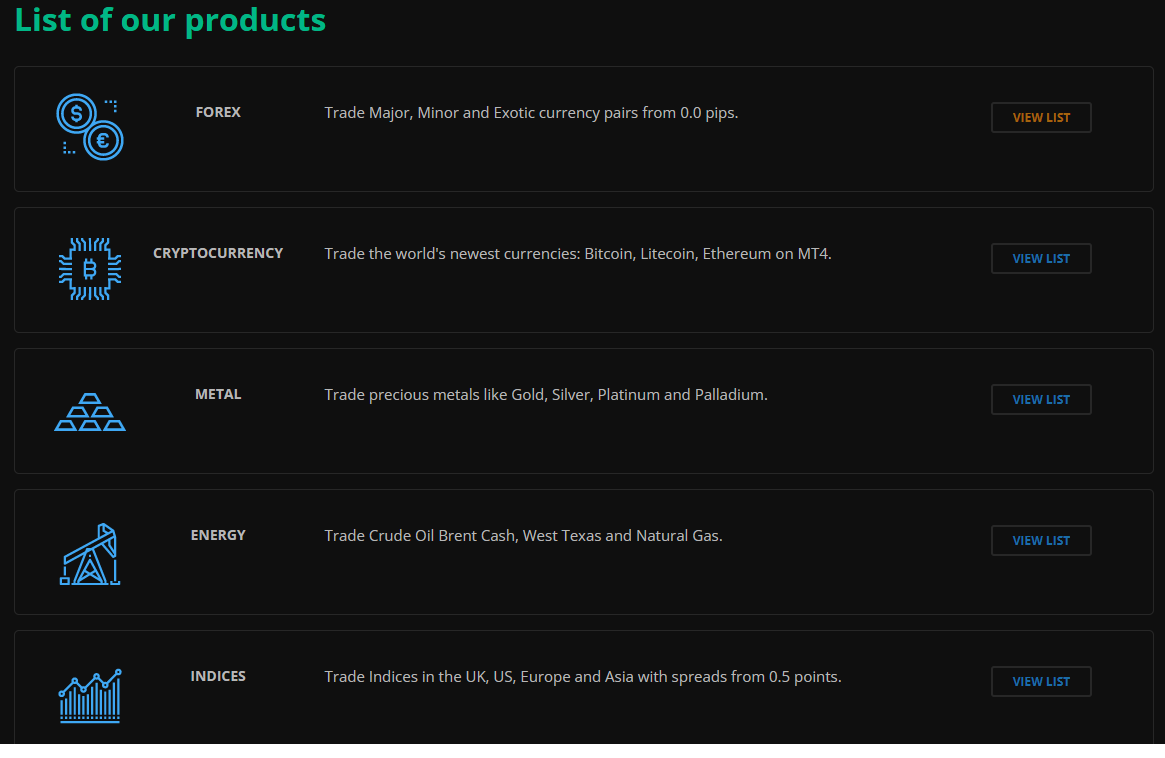 Currency Pairs
FXCC offers major, minor, and exotic currency pairs to trade, including popular ones like EUR/USD, GBP/USD, and USD/JPY. You can also trade less common pairs such as USD/TRY or EUR/NOK. With FXCC, you have a lot of options to choose from.
Metals and Energies
In addition to forex, FXCC allows you to trade precious metals such as gold and silver, as well as energies like crude oil. These commodities often move independently from currencies, providing more diversification.
Indices and Cryptocurrencies
For traders interested in broader market exposure, FXCC offers major stock indices like the S&P 500, FTSE 100, and Nikkei 225. You can also trade leading cryptocurrencies such as Bitcoin, Ethereum, and Litecoin. Cryptos are open 24 hours a day, 5 days a week, for constant trading opportunities.
Whether you want to trade traditional forex pairs or dabble in other markets, FXCC has a lot to offer. With competitive spreads, no hidden fees, and over 50 tradable instruments, FXCC provides an all-in-one solution for active traders looking to access global markets. You'll have plenty to choose from, so you can find what works with your trading style.
Fees of FXCC
When it comes to fees, FXCC keeps things straightforward for traders. They charge no commissions on trades and have a simple tiered account structure.
Minimum Deposit
To open a live trading account, FXCC requires a minimum deposit of just $100. This makes them accessible to new traders with smaller accounts. They offer three main account types:
Basic: Minimum $100 deposit, spreads from 1.2 pips. Best for new traders.

Silver: Minimum $2,500 deposit, spreads from 0.8 pips. For intermediate traders.

Gold: Minimum $10,000 deposit, spreads from 0.4 pips. For advanced, high-volume traders.
Payment Methods
You can fund your FXCC account through credit/debit cards (Visa, Mastercard), bank wire transfers, and e-wallets (Neteller, Skrill). Most methods allow instant deposits so you can start trading right away.
Withdrawals
Withdrawals are processed within 1 business day and funds are released back to the source of your deposits. So if you deposited with a credit card, withdrawals will go back to the same card. Bank wires take 2-5 business days to complete. There are no withdrawal fees for most methods.
FXCC Customer Support
FXCC's customer support is available 24/5 via live chat, email, and telephone. Their support staff are knowledgeable and friendly, aiming to resolve any issues promptly.

Live Chat
FXCC's live chat support is available on their website during market hours. You can instantly connect with an agent to have your questions answered or issues addressed. The agents are courteous and provide helpful information.
Email Support
If you prefer to contact support via email, you can expect a response within 24 hours. The support team monitors emails daily and works to resolve all inquiries and problems as quickly as possible. They provide detailed explanations and step-by-step guidance to ensure your issue is fully addressed.
Phone Support
Phone support is offered for those who want to speak directly with an agent. Support is available during normal business hours, Monday to Friday. The agents are well-trained to walk you through solutions over the phone. They remain on the call until all your questions have been answered and concerns resolved.
FXCC's emphasis on superior customer service means you'll receive fast, accurate support whenever you need it. Their agents work to provide the best experience and ensure you have all the information required to confidently trade on their platform. The live chat, email, and phone options give you flexibility in how you want to contact them for help.
Is FXCC Legit or a Scam?
So, is FXCC legit or a scam? After reviewing FXCC in-depth, we found no major red flags that would indicate it's a scam. FXCC is a regulated broker that has been operating since 2010. However, as with any broker, there are a few things you should keep in mind.
Regulation
FXCC is regulated by the Cyprus Securities and Exchange Commission (CySEC) and follows all regulatory requirements in the European Union. CYSEC regulates brokers to ensure they follow strict rules around capital requirements, transaction reporting, and segregated client funds. This provides traders with protection and recourse should any issues arise.
Security
FXCC takes security seriously and uses advanced encryption technology to protect client data and transactions. They also participate in the Investor Compensation Fund which provides coverage of up to €20,000 per trader in case FXCC becomes insolvent. Client funds are also held in segregated bank accounts to keep them separate from the company's operating funds.
Transparency
FXCC provides transparent information on its website regarding trading conditions, spreads, fees, and policies. Spreads and fees are in line with industry averages. FXCC's trading platform and market news are also available without having to provide personal information or deposit funds which demonstrates their openness.
Room for Improvement
While FXCC appears legitimate overall, there is always room for improvement. Customer service response times could be faster, and educational resources could be expanded. The desktop trading platform is basic and the mobile app lacks advanced features. FXCC has a good reputation, but some traders have reported withdrawal issues and less-than-ideal experiences.
Pros and Cons of FXCC
Pros of FXCC
Regulated and licensed. FXCC is regulated by CySEC in Cyprus and FCA in the UK, giving you peace of mind that your funds and data are secure.

Low fees. FXCC has no commissions on trades and competitive spreads. The minimum deposit is only $100. You can fund your account and withdraw money easily through bank wire, credit/debit cards, and e-wallets like Skrill and Neteller.

User-friendly platforms. FXCC offers the popular MetaTrader 4 and MetaTrader 5 platforms which are intuitive and customizable. You can trade on desktop, web, and mobile.

Wide range of markets. FXCC allows you to trade over 50 currency pairs as well as commodities, indices, stocks, and cryptocurrencies. So you have opportunities in various markets.

Reliable customer support. FXCC provides customer support 24/5 via phone, email, and live chat. The support team is helpful, knowledgeable, and responsive.
Cons of FXCC
Limited education. FXCC offers limited education for new forex traders. Their education center only provides basic overviews. If you're a beginner, you may need to find additional resources to learn trading strategies and analysis.

Higher spreads at times. Although FXCC's spreads are typically low, they can widen significantly during news events and market volatility. So your trading costs may increase at those times.

Limited account types. FXCC only offers individual and joint accounts. If you need other account types like corporate, trust, or IRA accounts, FXCC may not suit your needs.
Final Thought
FXCC is a reputable and regulated broker where you can trade forex, CFDs, stocks, indices, commodities, and cryptocurrencies. They offer competitive fees, a range of account types for traders of all experience levels, and helpful 24/5 customer support.
Overall, FXCC seems like a solid choice if you're looking for an all-in-one broker. Why not open a demo account and give their platform a test drive? You might just find your new go-to broker.