ZuluTrade is a pioneering social trading platform that transforms the way people participate in Forex and cryptocurrency markets. Established in 2007, it empowers users to follow and replicate the strategies of seasoned traders, democratizing financial markets.
If you want to know more about this platform, then this article is for you. So, keep reading this article and gain an overall idea.
Overview of ZuluTrade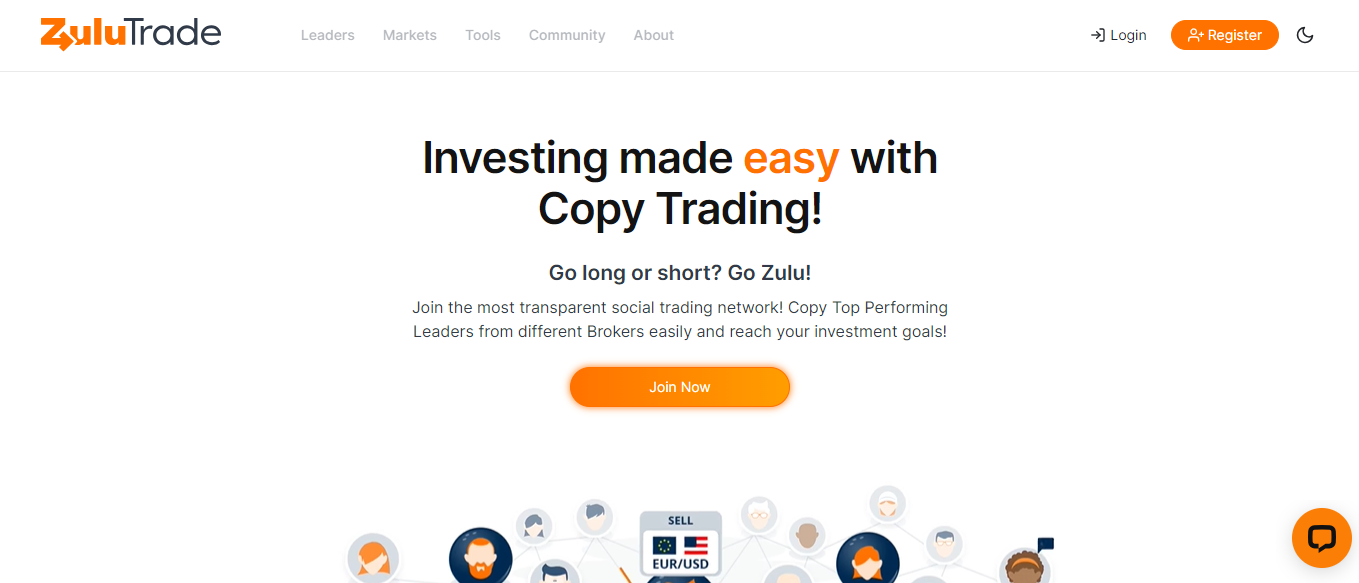 ZuluTrade is a popular social trading platform that allows users to follow and copy the trading strategies of experienced traders in the foreign exchange (Forex) and cryptocurrency markets. Founded in 2007, ZuluTrade revolutionized the way people engage in online trading by introducing a user-friendly interface and automated trading features.
Users on ZuluTrade can browse through a vast pool of skilled traders, view their performance statistics, and choose to replicate their trades in real time. This unique approach to trading democratizes the financial markets, enabling novices to access the expertise of seasoned traders.
The platform offers various risk management tools, including the ability to set custom stop-loss and take-profit levels. It also provides users with control over their investments.
Regulation and Security of ZuluTrade
When it comes to regulation and security, ZuluTrade operates transparently. As a regulated broker, ZuluTrade is licensed and regulated by reputable financial authorities like the HCMC in Greece, the FCA in the UK, ASIC in Australia, and the FSCA in South Africa.
This means your funds and information are protected and ZuluTrade complies with strict financial rules. You can feel at ease knowing your money is not at risk of fraud or scams. ZuluTrade also participates in investor compensation funds, so your deposits are insured up to certain amounts per country.
ZuluTrade utilizes strong security protocols like data encryption, two-factor authentication, and other measures to keep your account and information private and secure. They have a dedicated security team monitoring for any suspicious activity 24/7.
With solid regulation, top-notch security, and over a decade of experience, you can trade comfortably on ZuluTrade knowing your interests are well protected. While no system is 100% foolproof, ZuluTrade checks all the boxes for being a secure and compliant broker you can rely on.
What You Can Trade on ZuluTrade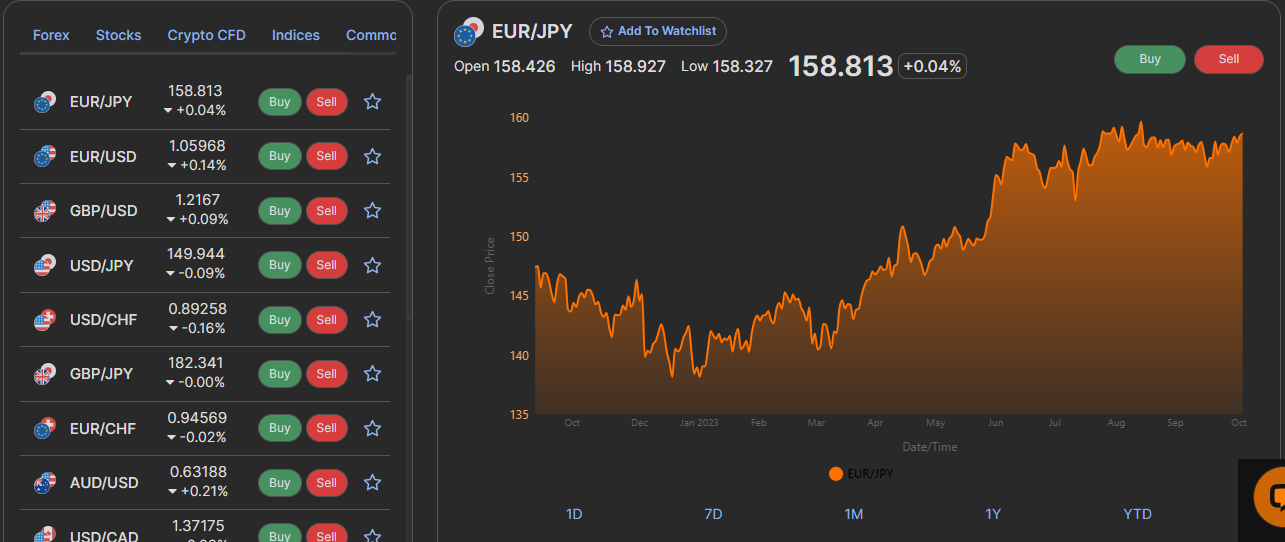 When you sign up with ZuluTrade, you have access to a wide range of instruments you can trade. As a social trading platform, ZuluTrade allows you to copy trades from experienced traders, so you can trade whatever those traders are investing in. This includes:
Forex

: This includes major, minor, and exotic currency pairs. ZuluTrade has a large number of forex traders you can follow and copy.

Stocks

: You can trade shares of major companies from exchanges like the NYSE and Nasdaq. However, the selection of stock traders is more limited.

Commodities

: Trade commodities like gold, silver, oil, and natural gas. There are some traders that focus specifically on commodities.

Indices

: Major indices like the S&P 500, FTSE 100, and Nikkei 225 are available to trade. Indices can be a good option if you want to invest in the overall stock market.

ETFs

: For broad market or sector exposure, you can trade ETFs on ZuluTrade. Popular options include SPY, QQQ, and GLD.

Cryptocurrencies

: An emerging market, you can trade major cryptocurrencies such as Bitcoin, Ethereum, and Litecoin. However, there are currently limited crypto traders to copy on ZuluTrade.
Fees of ZuluTrade
When using ZuluTrade, you'll want to understand the fees and costs involved before you start trading. The good news is that ZuluTrade itself is free to use as a trader or investor. However, there are still some expenses you'll incur, including:
Minimum Deposit
To get started with a live account, ZuluTrade requires a minimum deposit of $300 USD or equivalent. This deposit goes directly to your broker and allows you to access their trading platform to execute the trades ZuluTrade's signal providers recommend.
Payment Methods
ZuluTrade allows you to fund your account through credit/debit cards (Visa, Mastercard), bank wire transfers, Skrill, and Neteller. These payment methods may have additional processing fees from your bank or payment provider. It's best to check with them directly for any charges.
Withdrawal Fees
Making withdrawals from your ZuluTrade account balance is free of charge. However, your broker may charge a small withdrawal fee. ZuluTrade aims for withdrawals to be processed within 1 to 2 business days. Larger withdrawals and bank wire transfers can take 3 to 5 days to complete due to additional security checks and processing.
Trader Fees
ZuluTrade's signal providers and traders earn a performance fee for the trades you copy. This fee typically ranges from 5% to 35% of the profits they generate. ZuluTrade deducts the performance fee from your account balance and pays the trader directly. These fees only apply to profitable months – if a loss is incurred, no performance fees are deducted.
The fees on ZuluTrade are in line with industry standards and help support the platform and its community of traders. As long as you go in with realistic expectations about the potential costs involved, ZuluTrade can be an affordable way for new traders to access the knowledge and expertise of more experienced professionals in the forex market.
ZuluTrade Customer Support
Zulu Trade's customer support is available 24/5, Monday to Friday. They offer support in several languages via phone, email, and live chat. The support staff are knowledgeable and aim to respond to inquiries within 24 hours.
Phone Support
Zulu Trade's phone support is available 24/5. The phone numbers for each region are listed on their website. Expect friendly and helpful service, with staff able to answer questions on how to use the platform, resolve any issues you're having, or walk you through complex processes.
Email Support
You can email Zulu Trade's support team on 24/5 and expect a response within 24 hours. The email addresses for each region are listed on their contact page. Email support is useful for non-urgent questions or issues, or if you need to send screenshots. Be sure to provide as much detail as possible about your question or problem.
Live Chat
For quick questions or immediate assistance, use Zulu Trade's live chat feature. Live chat is available 24/5 on their website. A support agent will respond to your chat usually within a few minutes. Live chat is ideal if you get stuck setting up your account or run into technical difficulties using the platform. The agents can provide step-by-step guidance to resolve many common issues.
Is ZuluTrade Legit or Scam
So, is ZuluTrade legit or a scam? This is an important question for any trader considering using their platform. The good news is that ZuluTrade is a legitimate business and not a scam. It is a well-established social trading platform that has been operating since 2007. ZuluTrade is regulated in the EU by the Greek Capital Markets Commission and is also registered with several other regulatory bodies around the world.
ZuluTrade makes money through commissions on trades, so it's in their best interest to provide a legitimate service, not scam people out of their money. Their platform is transparent, allowing traders to view and evaluate signal providers' full trade histories and performance metrics to determine who they want to follow and copy.
Final Thought
ZuluTrade is a legitimate online broker that provides access to forex and CFD trading for traders of all experience levels. With tight spreads, a wide range of instruments, and social trading features, ZuluTrade can be a great choice.
The fees are competitive, payments are convenient, and support is there when you need it. Overall, if you're looking to dive into the exciting world of forex trading, Zulu Trade is worth checking out.