With hundreds of crypto exchanges, determining which ones are legit and have the coins and features you need can take a lot of work. In this case, one of the popular platforms is Bitget.
Bitget has quickly become one of the most popular exchanges, especially in Asia, but is it all it's cracked up to be? Though Bitget could be better, it does many things right and is worth your consideration.
In this review, we'll give you the details on everything Bitget offers. So, why late? Let's dig into this article.
What Is the Bitget Cryptocurrency Exchange?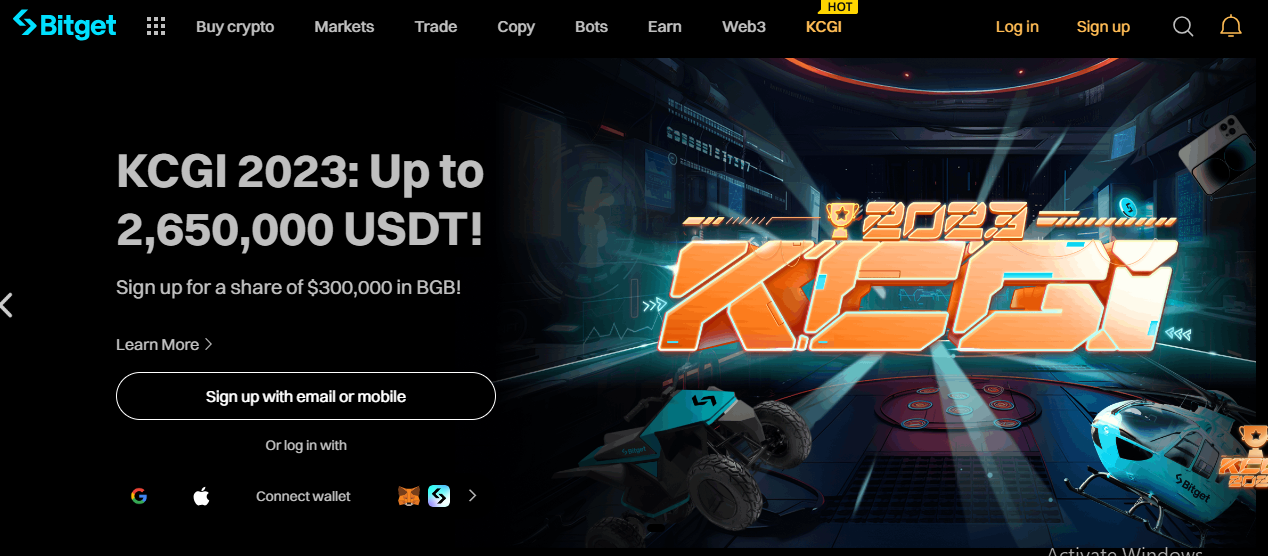 Bitget is one of the world's leading cryptocurrency exchanges for trading digital assets like Bitcoin, Ethereum, and more.
Founded in 2018, Bitget has grown into a comprehensive one-stop trading platform with innovative products and services.
What Can You Trade on Bitget?
Bitget offers spot trading for over 200 cryptocurrencies, including all major coins like BTC, ETH, BNB, ADA, DOT, and DOGE.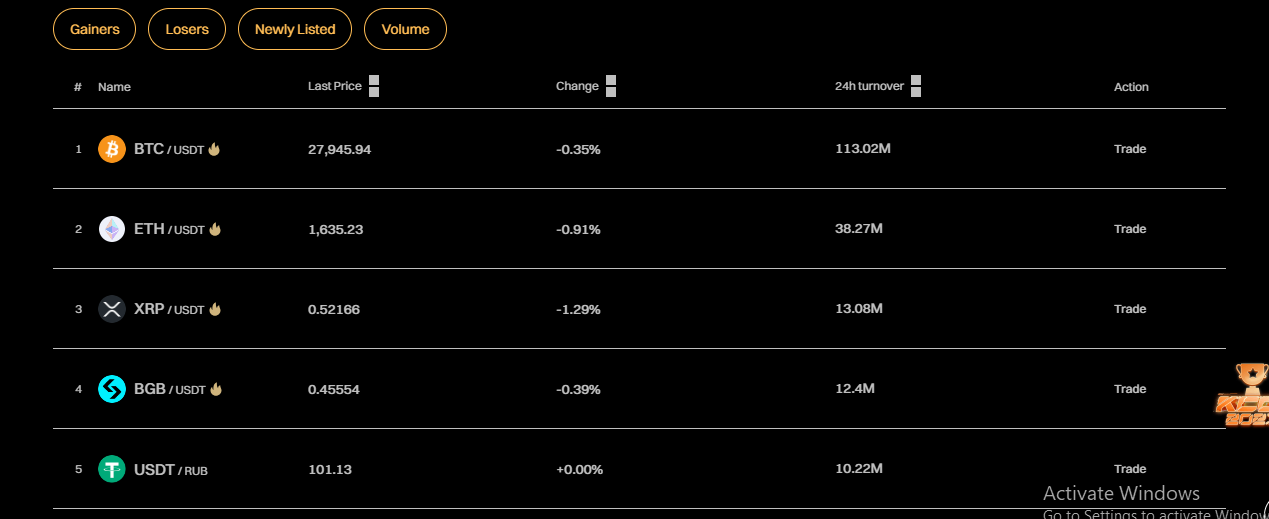 You can trade crypto derivatives on Bitget, such as futures, perpetual swaps, and options. Bitget aims to provide fast and reliable trade matching engines with high liquidity to ensure you get the best prices.
Fees and Limits
Bitget has a maker-taker fee model. Maker fees are 0.2%, and taker fees are 0.2%. There are no deposit fees for cryptocurrencies. Fiat deposits do have fees that vary depending on your payment method.

It has high daily withdrawal limits that depend on your verification level. Fully verified users can withdraw up to 100 BTC per day.
Security and Support
Bitget takes security very seriously and stores most user funds in cold wallets. Two-factor authentication is required to log in and withdraw funds.
Its 24/7 customer support can help you with any questions you may have. They offer support in several languages via live chat, email, and social media.
Supported Cryptocurrencies on Bitget
Bitget supports many of the most popular cryptocurrencies. Some of the major coins available for trading on the exchange include:
Bitcoin (BTC): The largest cryptocurrency by market cap and the most well-known. Bitget supports spot trading and margin trading for BTC.

Ethereum (ETH): The second largest crypto and network that powers many decentralized apps and tokens. You can buy, sell, and trade ETH on Bitget.

Litecoin (LTC): A popular altcoin focused on fast, low-cost payments. LTC can be traded on Bitget with high liquidity.

Ripple (XRP): The native cryptocurrency of the Ripple payment network. XRP is available for spot and margin trading on Bitget.

Bitcoin Cash (BCH): A hard fork of Bitcoin focused on lower fees and faster transactions. BCH is fully supported for trading on Bitget.
The exchange supports many other altcoins, including EOS, TRON, NEO, Ontology, Zilliqa, Dash, and Tezos.
With over 200 cryptocurrencies available, Bitget likely supports any coin you want to buy or trade. The selection gives you many opportunities to diversify your crypto portfolio.
Not just spot trading, Bitget also offers margin trading for select coins like BTC, ETH, XRP, LTC, and BCH. Margin trading allows you to borrow funds from the exchange to leverage your positions.
You can leverage from 1x to 10x, allowing you to multiply your potential gains (as well as losses!). The margin trading feature is ideal for advanced traders looking to take on more risk and reward.
Between the array of supported coins, spot trading, and margin trading options, Bitget accommodates the needs of most cryptocurrency traders.
Whether you're just getting started or are a seasoned pro, you'll find the cryptocurrency you want and the trading types you need on Bitget.
Is Bitget Cryptocurrency Exchange Safe?
Is Bitget Cryptocurrency Exchange safe? This is a common concern for anyone looking to trade crypto.
After all, you want to make sure your funds and personal information are secure. The good news is, Bitget takes safety and security very seriously.
Bitget employs bank-level SSL encryption and two-factor authentication to help keep accounts secure.
They also use cold wallet storage for the vast majority of cryptocurrency funds, which means the digital assets are kept offline and away from hackers.
Third-party cybersecurity firms routinely audit Bitget's security protocols and measures to identify and address weaknesses.
In addition to top-notch security, Bitget is also regulated and licensed. They obtained licenses to operate legally in Australia, Estonia, and the United States.
Bitget follows all laws and regulations in the countries and regions where they operate. These licenses and restrictions help ensure fair practices and give users more protection.
Bitget also has an insurance fund in case of security breaches or hacking attempts. The insurance fund helps cover any losses for users.
And suppose there are any unauthorized logins or suspicious account activity detected. In that case, Bitget employs an anti-fraud system that can freeze accounts immediately to prevent funds from being stolen or misused.
Pros and Cons of Bitget Cryptocurrency Exchange
Bitget is one of the most popular cryptocurrency exchanges, with over 2 million users worldwide. Like any exchange, it has its pros and cons. Here are some of the main things to consider before using Bitget:
Pros
Low fees

: Bitget charges some of the lowest trading fees, around 0.2%. They also offer frequent promotions and discounts for high-volume traders.

High liquidity

: Bitget has a high trading volume which means fast transactions and the ability to buy and sell crypto quickly at stable prices. You won't have to worry about significant price impacts when making large trades.

User-friendly

: The Bitget interface is very intuitive and easy to navigate. Even beginners will find buying, selling, and trading crypto easy. They offer a "Lite" version for simplified trading and an advanced "Pro" version.

Security

: Bitget takes security seriously and stores 98% of assets in cold wallets. They have never been hacked and implement industry-standard security protocols to keep funds safe.
Cons
Limited coins

: Although Bitget offers many popular cryptocurrencies, they have a smaller selection. Some smaller market cap coins may not be available.

Unregulated

: Bitget is based in Seychelles and is not regulated in the same way as US-based exchanges. There may be less legal protection for users in issues like hacking or fraud.
Final Thought
With competitive fees, a solid selection of coins, and unique features, Bitget is worth checking out.
Bitget seems focused on innovation and providing a great user experience. If you're looking for an exchange that keeps things simple while giving you access to the latest crypto, Bitget could be a great fit.
Why not sign up for an account and see for yourself? You've got nothing to lose and a whole new world of crypto opportunities to gain. Thank you all for reading this article.