You're thinking of opening a brokerage account and want to know if TD Ameritrade is the right choice for you. As one of the biggest online brokerages, TD Ameritrade has a lot to offer DIY investors, but is it the best option for your needs?
In this complete review, we're going to dive into everything you need to know about TD Ameritrade so you can make an informed decision. We'll explore their investment options, tools, resources, fees, and more.
Whether you're a beginner looking to get started in the stock market or an experienced trader wanting to up your game, TD Ameritrade has something for everyone. By the end of this review, you'll know if TD Ameritrade is the brokerage for you. So, let's dig into this article.
An Overview of TD Ameritrade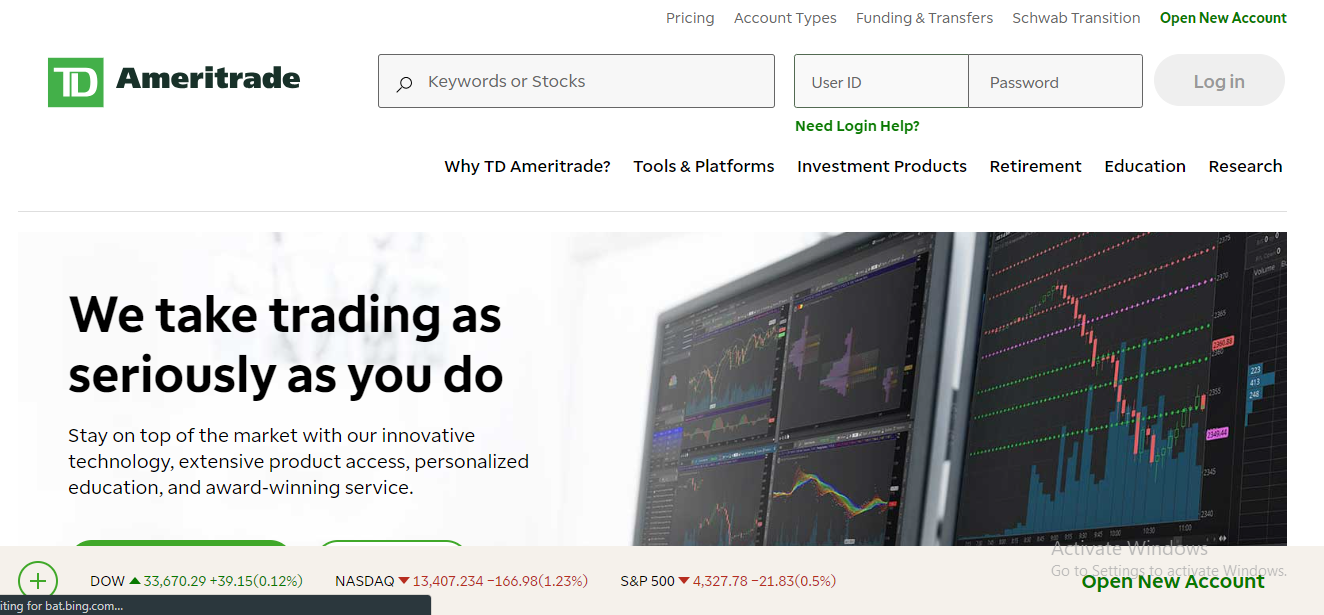 TD Ameritrade is one of the largest online brokers, with over 11 million funded client accounts and client assets of over $1.2 trillion. They offer a range of services for everyone from beginner investors to active traders.
It gives you access to invest in stocks, ETFs, options, futures, forex, bonds, and CDs. They have a large selection of investment choices, including over 8,000 mutual funds. TD Ameritrade also provides lots of resources to help you learn, like in-depth education centers, videos, webinars, and live events.
Trading Platforms
TD Ameritrade has some of the best trading platforms available. Their website and mobile apps are intuitive and user-friendly.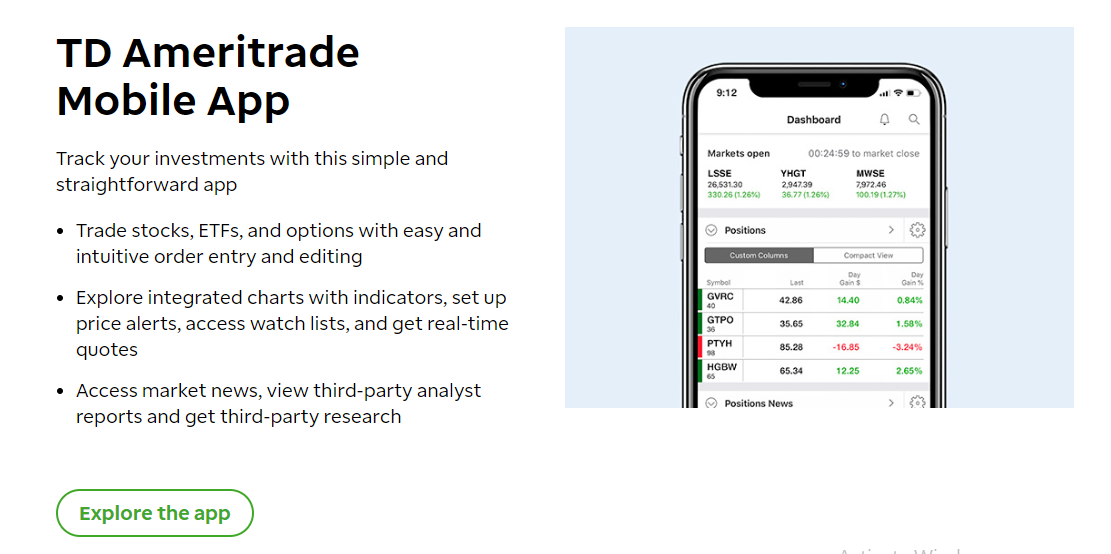 You can easily monitor your positions, place trades, check news, and research investments. For active traders, thinkorswim offers professional-grade tools for options trading, charting, and analysis.
Fees
TD Ameritrade is very affordable, with $0 commission for online stock, ETF, and options trades. There are no account maintenance or inactivity fees. They make money from the bid/ask spread and interest on cash balances. Mutual funds and futures trading do incur commissions.
Customer Service
TD Ameritrade is known for providing amazing customer service. They have over 200 local branches where you can get personal guidance. You can also contact support 24/7 via phone, email, or live chat and expect prompt, knowledgeable help.
Overall, TD Ameritrade is an excellent choice for any investor. With affordable pricing, the best technology and tools, a wide range of investment choices, and top-notch service, you really can't go wrong with opening an account with them. Give TD Ameritrade a try today!
TD Ameritrade Trading Platforms: Thinkorswim and Web Platform
TD Ameritrade has two main trading platforms: Thinkorswim and the standard web platform. Both offer comprehensive tools for active traders and investors.
Thinkorswim is TD Ameritrade's most advanced desktop platform. It's free to use and packed with tools like charting, screeners, calculators, and more. The slick interface takes some getting used to, but once you've learned the ropes, Thinkorswim can't be beaten for technical analysis and trading.
The web platform is simpler but still full-featured. It's a great option if you prefer to trade on the go or want an easy way to check your positions. The web platform offers streaming data, charts, screeners, and trading for stocks, ETFs, options, futures, and forex.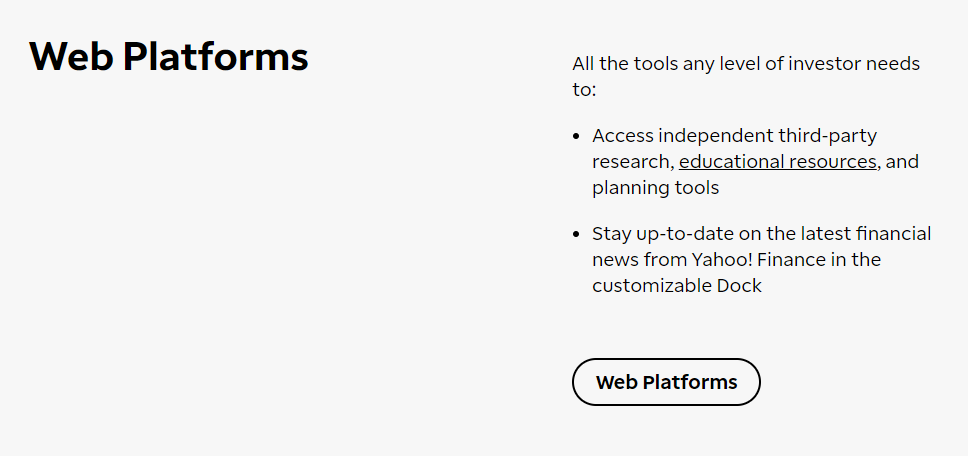 In addition to the web platform, TD Ameritrade offers mobile apps for iOS and Android so you can trade and monitor the markets on the go. The apps provide tools for basic trading, checking quotes, and managing your account. Advanced traders may still prefer Thinkorswim for complex analysis, but the mobile apps work in a pinch.
Between Thinkorswim, the web platform, and mobile apps, TD Ameritrade gives you all the tools you need for trading and investing your way. Their platforms offer a winning combination of power, ease of use, and on-the-go access that suits both casual investors and active traders. With a little time spent learning the tools, you'll be trading confidently in no time.
TD Ameritrade Account Options: Which One Is Right for You?
TD Ameritrade offers several different account options to suit your needs as an investor. Let's explore the major account types so you can determine which one is the best fit for you.
Cash Account
A cash account is the most basic option. It allows you to buy and sell stocks, ETFs, bonds, and other investments. However, any cash you deposit must be settled before you can use it to trade. Cash accounts do not allow margin trading or short selling. This simple, straightforward account is good for new investors or those looking to keep things simple.
Margin Account
For more active traders, a margin account provides more flexibility. It allows you to borrow money from TD Ameritrade to buy securities. This means you can leverage your cash to potentially increase returns. However, it also amplifies your risk. Margin accounts enable short selling, options trading, and day trading. You'll need a minimum balance of $2,000 to open a margin account.
Retirement Account
TD Ameritrade offers tax-advantaged retirement accounts like Traditional IRAs, Roth IRAs, and Rollover IRAs. Contributions to these accounts may be tax-deductible or tax-deferred. These accounts provide a way to save and invest for your retirement. You can choose from a range of investment options to build a diversified portfolio.
Education Account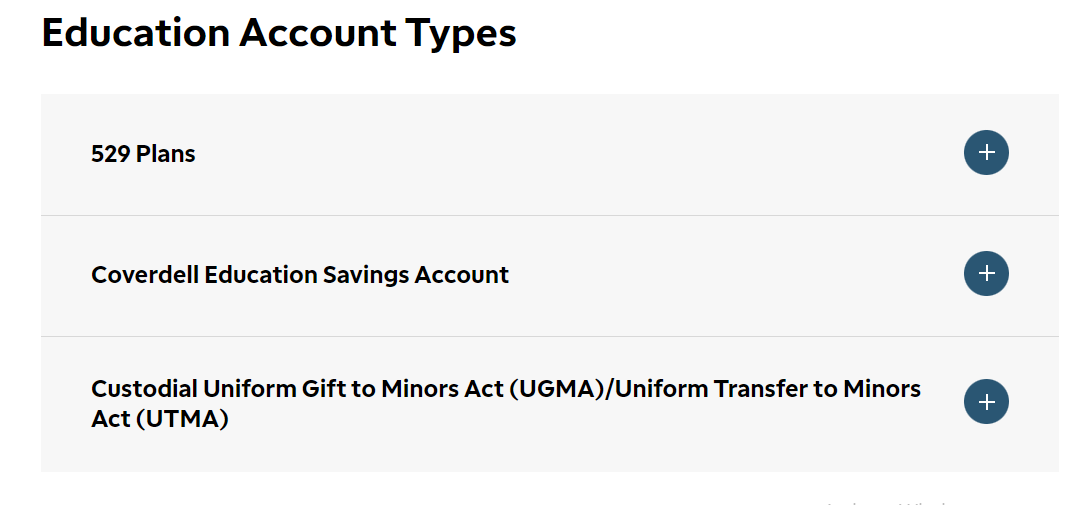 If saving for college is a priority, consider 529 education savings plans and Coverdell education savings accounts. Contributions are tax-advantaged, and the funds must be used for qualified higher education expenses. TD Ameritrade offers 529 plans from over 15 states and an array of investment options to choose from.
TD Ameritrade Fees and Commissions: Are They Competitive?
When it comes to fees and commissions, TD Ameritrade is very competitive. Their standard stock trades are $0 per trade, and options trades start at just $0.65 per contract. This means you can buy and sell most stocks and ETFs without paying any commissions. Compared to other large brokers like E*Trade and Charles Schwab, TD Ameritrade's fees are very affordable.
No Account Minimums
TD Ameritrade doesn't have any minimum balance requirements to open a standard brokerage account. This means you can open an account and fund it with as little as $0 to get started. They do have higher minimums for margin accounts, options, and futures trading, but for basic stock and ETF investing, the low barrier to entry is appealing.
Very Low Margin Rates
If you do want to trade on margin, TD Ameritrade's rates are very competitive. Their base rate is currently 9.25% for balances over $25,000. This means if you borrow $10,000 to buy stocks, you'll pay around $925 in interest charges annually. For larger margin balances, rates can drop to around 8.25-8.75%. These rates are lower than most other brokers.
No Inactivity or Maintenance Fees
TD Ameritrade doesn't charge any monthly inactivity fees, account maintenance fees, or minimum balance fees for standard brokerage accounts. As long as you place at least one trade every 12-24 months, your account will remain open with no additional charges. This is a big perk, as some brokers charge $10-30/month if your account is inactive for a certain period of time.
Overall, TD Ameritrade really stands out for having highly competitive—and in some cases the lowest—fees and commissions compared to other major online brokers. With $0 stock and ETF trades, very low margin rates, and no recurring account fees, it's an affordable platform for all types of investors. Their fee structure is one of the main reasons TD Ameritrade is worth considering if you're looking for a new broker.
Pros and Cons of Using TD Ameritrade
TD Ameritrade has a lot going for it as an online broker, but there are also some downsides to consider before opening an account.
Pros
This has no commissions for online stock, ETF, and options trades. This means you can buy and sell without worrying about fees cutting into your profits. They also have no account minimums or inactivity fees.
TD Ameritrade's platform, thinkorswim, is extremely robust and packed with tools for advanced traders. You have access to screeners, charts, alerts, paper trading, and more. For new investors, the website and mobile apps are also very easy to use.
Customer service is available 24/7 to help you with any questions. TD Ameritrade is also a publicly traded company, so your money and assets are very secure.
Cons
The biggest downside is that TD Ameritrade's mutual fund selection is lacking compared to some other brokers. They charge commissions for broker-assisted trades, so you'll want to stick to self-directed investing to avoid fees.
Final Thought
TD Ameritrade is a reputable online broker that provides investors with powerful trading tools, low fees, and great customer service. Whether you're a beginner investor learning the ropes or a seasoned trader looking to take your skills to the next level, TD Ameritrade has you covered.
Their easy-to-use platforms, competitive pricing, and educational resources make them a great choice for any investor. If you're looking for an all-in-one brokerage to help you reach your financial goals, you really can't go wrong with TD Ameritrade.